Jacqueline Girard-Lewallen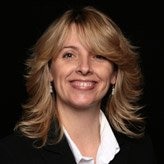 Jacqueline Girard-Lewallen
Get a quote with
Jacqueline
Begin your free online quote
Get a quote with
Jacqueline
Begin your free online quote
Get a quote with
Jacqueline
Begin your free online quote
Hello! I have been with Liberty Mutual since September of 2000 and enjoy my position as a lead personal agent very much. I am licensed in Alaska, Montana, Washington and of course Oregon. Also, if we can't save you money with Liberty, I am licensed with 20 other carriers I can look at for you to find the best insurance package that fits your needs and budget. I have lived here in Oregon most of my life and I am married to my best friend. When I am not working, I love riding my motorcycle, fishing, camping and exploring our beautiful States. Please contact me today for some no obligation proposals for your autos, home/renters, life insurance, toys etc We offer coverage for most everything including small business!
Please contact me today to learn more about our complete coverage plans designed to protect you, your home, and your automobile.
Licensed in: Oregon, Washington, Montana, Alaska

Customer Reviews
Jackie was awesome to work with. She made it very easy and fast on my end. Thank you Jackie!!
Adnama
 — 
November 19, 2021
Caring agent that really looks out for you!
Karen Tangle
 — 
November 16, 2021
Personalized service with great attention to detail...Thanks
Dan Hartman
 — 
November 10, 2021
Over the past two decades I have worked with Jackie several times. She has always been quick to respond, given detailed information, willing to answer any question, and handled any issues that may have come up in a professional, positive, polite manner. Jackie knows the insurance field well and will do everything she can to get the best policy for her client. It's always a pleasure to work with her and I would recommend her to anyone.
Nancy Matthews
 — 
November 1, 2021
Insurance is easy to get as long as you have a great helping hand. Jacque was fast and to the point.
Sierra Bailey
 — 
October 22, 2021