Jacqueline Girard-Lewallen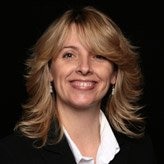 Jacqueline Girard-Lewallen
Get a quote with
Jacqueline
Begin your free online quote
Get a quote with
Jacqueline
Begin your free online quote
Get a quote with
Jacqueline
Begin your free online quote
Hello! I have been with Liberty Mutual since September of 2000 and enjoy my position as a lead personal agent very much. I am licensed in Alaska, Montana, Washington and of course Oregon. Also, if we can't save you money with Liberty, I am licensed with 20 other carriers I can look at for you to find the best insurance package that fits your needs and budget. I have lived here in Oregon most of my life and I am married to my best friend. When I am not working, I love riding my motorcycle, fishing, camping and exploring our beautiful States. Please contact me today for some no obligation proposals for your autos, home/renters, life insurance, toys etc We offer coverage for most everything including small business!
Please contact me today to learn more about our complete coverage plans designed to protect you, your home, and your automobile.
Licensed in: Oregon, Washington, Montana, Alaska

Customer Reviews
Angel Luna
 — 
January 11, 2022
Jacqueline is The Best! She is knowledgeable, professional, patient and friendly. I have learned so much from Jacque (Jax) about insurance policies. She has helped me save money without sacrificing coverage. Jacque has earned my loyalty and business. I highly recommend her!
Margie Sobol
 — 
January 11, 2022
Jax was our agent for 7 years while we lived in Eugene. Her service was always fast and accurate, and we felt like she was watching out for our needs. When we moved out of state, we forgot about additional coverage that needed to be corrected, and Jax expeditiously handled the matter. Wish we could still have her as as our agent, but alas, she isn't a registered agent in our new state. You can't go wrong working with Jax!
Hugh Larkin
 — 
December 7, 2021
Jackie was awesome to work with. She made it very easy and fast on my end. Thank you Jackie!!
Amanda
 — 
November 19, 2021
Caring agent that really looks out for you!
Karen Tangle
 — 
November 16, 2021