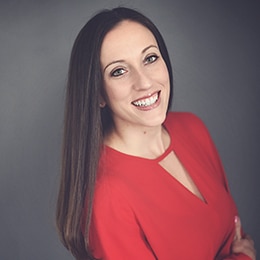 Ashley Burgett, LUTCF
Executive Sales Representative
Mechanicsburg, PA
Get a quote with
Ashley
Begin your free online quote
Get a quote with
Ashley
Begin your free online quote
Get a quote with
Ashley
Begin your free online quote
Thank you for visiting my website! I have been a part of Liberty Mutual for over 17 years. As a personal agent, I look forward to providing all of my clients with expert advice, so they can make informed insurance decisions. My specialties are auto, home, life insurance and annuities. I graduated with a Bachelor of Science degree in Business Management from Millersville University. In my free time I enjoy spending time with my husband and two daughters.
Please contact me today to learn more about our complete coverage plans designed to protect you, your home, and your automobile.
Licensed in: Maryland, Pennsylvania, Delaware

Awards & Honors
Lamplighter Award

The Lamplighters Club was designed to recognize initial Life and Annuity Sales efforts.

Liberty Leaders

The Liberty Leaders Club recognizes and honors the top 12% of outstanding performance in the sale of Personal Lines policies.

Liberty Life Leaders

The Liberty Life Leaders Club recognizes and honors outstanding performance of the 12% of the salesforce in the sale of Personal Life Insurance and Annuities.