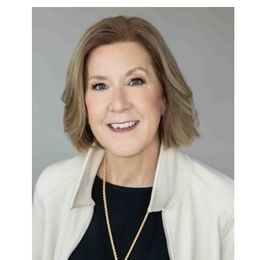 Suzanne Donoghue, Lead Sales Agent
I am excited about the wide range of cost-effective programs Liberty Mutual has to offer. I graduated from Villanova University and majored in Marketing. I am active in/a member of many professional networks throughout the Delaware Valley. At Liberty Mutual, we are committed to offering affordable insurance programs to help you lead a safer more secure life.
Please contact me today to learn more about our complete coverage plans designed to protect you, your home, and your automobile.
Licensed in: Delaware, New Jersey, Maryland, Pennsylvania, South Carolina

Customer Reviews
No one is more responsive than Sue - always there to answer a question or help solve a problem. Thank you Sue!
Paul F
 — 
September 5, 2022
Sue was incredibly helpful and thorough in explaining everything I needed to know about my policy. She made everything so simple!
Joseph M.
 — 
August 31, 2022
Suzanne is a consummate professional and extremely knowledgeable about all aspects of insurance whether it be for auto or home. She has been our agent for years and is extremely knowledgeable, trustworthy, and helpful. She is literally a phone call or email away.
C Davis
 — 
August 31, 2022
Sue is great to work with, very responsive, knowledgeable, and accountable for information needed to keep us insured.
ames, c
 — 
August 26, 2022
A different agent signed me up with Liberty Mutual. At a certain point I was transferred to Suzanne. I am a local landlord and when I have an insurance question or need a document speed is usually of the essence. After two years of amazing speed and service I asked Suzanne if she had a few virtual assistants and she laughed because she knew what I was talking about. She takes her job seriously (but isn't too serious herself which is good for my personality) and he is knowledgable. I would and currently recommend her. She also participates in the local community real estate meet ups and masterminds which I like. You rock Suzanne!
Rob Coldwell
 — 
August 25, 2022