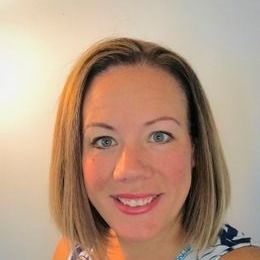 Julie Robbins
Sales Representative
Newtown, PA
Get a quote with
Julie
Begin your free online quote
Get a quote with
Julie
Begin your free online quote
Get a quote with
Julie
Begin your free online quote
Want to know a little bit about me? I grew up in Northeast Philadelphia, where I attended St. Hubert's High School '01. I furthered my education by achieving my bachelor's degree at Albright College '05. I am a basketball enthusiast, having played in high school and college. I am now a wife and mother of 3!
I have been in the insurance industry for over 10 years and the majority of that time has been spent with Liberty Mutual. I believe that personal insurance is not a one size fits all product and should not be treated as such. Due to my experience, I have learned that it is important to have meaningful conversations with each of my clients. These conversations help me to structure a policy that is designed for their own specific needs. I would be happy to do the same for you.
Professional Accolades:
· 30 for 30 Club
· Multiple Pacesetters
Please contact me today to learn more about our complete coverage plans designed to protect you, your home, and your automobile.
Licensed in: New Jersey, Pennsylvania