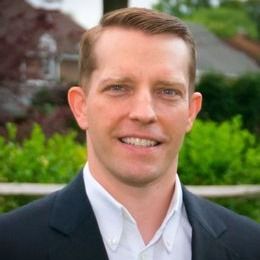 Brian Kilpatrick, LUTCF
Senior Sales Representative
Wyomissing, PA
Get a quote with
Brian
Begin your free online quote
Get a quote with
Brian
Begin your free online quote
Get a quote with
Brian
Begin your free online quote
I began my career with Liberty Mutual in 2012. Over the years, I have been fortunate enough to earn many prestigious awards including membership into the Liberty Leaders Club, and Liberty Life Leaders Club. I am a resident of Berks County and enjoy being active in local charities and events. In my spare time, I love spending time with my wife and our thee children.

I am licensed to help customers in PA, DE, NJ, and NY. As you and your family grow, your insurance needs change. It is important to have an experienced and well-educated insurance professional who can help you make the right decisions to protect you and your assets. I am your local Berks County agent, committed to offering affordable insurance products to help you live a safer, more secure life.
Please contact me today to learn more about our complete coverage plans designed to protect you, your home, and your automobile.
Licensed in: Delaware, New Jersey, New York, Pennsylvania

Awards & Honors
Lamplighter Award

The Lamplighters Club was designed to recognize initial Life and Annuity Sales efforts.

Liberty Leaders

The Liberty Leaders Club recognizes and honors the top 12% of outstanding performance in the sale of Personal Lines policies.

Liberty Life Leaders

The Liberty Life Leaders Club recognizes and honors outstanding performance of the 12% of the salesforce in the sale of Personal Life Insurance and Annuities.