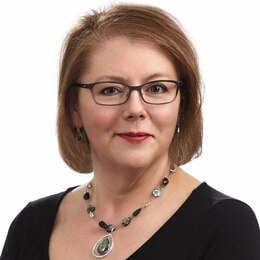 Jennifer Bergeron, AAI, ACS
Began career with Liberty Mutual Insurance in 1988
Married with a child
In my spare time, I enjoy watching sports, playing card games, fishing, camping and being outdoors
I enjoy spending time with my daughter
I enjoy getting to know my customers and their unique situation, needs and personal circumstances
I help my clients by providing the expert advice needed to make informed insurance decisions
I work personally with my clients to recommend coverage levels and options customized for each life-stage
Please contact me today to learn more about our complete coverage plans designed to protect you, your home, and your automobile.
Licensed in: Connecticut, Rhode Island, Massachusetts

Customer Reviews
Great Agent! Jenn is friendly and great at her job. She found me a variety of rates to fit my budget. I will use her for all future insurance needs! She was able to quote my Car, Motorcycle and RV
Jared Perry
 — 
April 28, 2022
Hello fellow insurance shoppers - After nearly fifty years of being a Liberty Mutual Insurance customer, I wanted to put in a kind word for my Liberty agent, Jen Bergeron. Jennifer has personally guided me with all my dealings with Liberty for the past 15 years or so, with expert council, and a dedicated drive to always get me the best, available deal, and keeping my costs as low as possible. Jen is continuously accessing my current needs and tailors my policies, (now including Automobile, Homeowners and Liability. She also handles the payments for me as well, and always makes the entire process as painless as possible. She does all this with a smile, whether dealing with her face-to-face, on the phone, or via email. I always tease her about me being her only customer, because that the kind of attention she gives me when working on my accounts. In closing, if you're interested in any of the many insurance policies that Liberty Mutual offers, (in spite of their obnoxious TV advertising), Jennifer will serve you like "family" and insure your experience is outstanding, from start to finish, and each year thereafter. Give her a call or email her with you interests and I can assure you, you won't be disappointed. martinJ
martin j
 — 
February 5, 2022
Jennifer was extremely pleasant, helpful and responsive!
Karisa Arruda
 — 
December 21, 2021
She identified a problem and sought to resolve it expeditiously. Thank you Jen!
T Science Mom
 — 
December 9, 2021
Love dealing with Jennifer, she's knowledgeable, patiently answers all questions and saved me tons of money 💰 Thank you Jennifer 😊
Gosia Nowaczyk
 — 
December 8, 2021