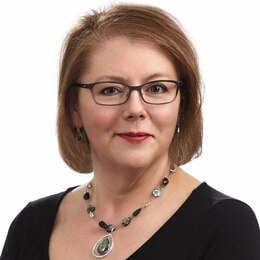 Jennifer Bergeron, AAI, ACS
Began career with Liberty Mutual Insurance in 1988
Married with a child
In my spare time, I enjoy watching sports, playing card games, fishing, camping and being outdoors
I enjoy spending time with my daughter
I enjoy getting to know my customers and their unique situation, needs and personal circumstances
I help my clients by providing the expert advice needed to make informed insurance decisions
I work personally with my clients to recommend coverage levels and options customized for each life-stage
Please contact me today to learn more about our complete coverage plans designed to protect you, your home, and your automobile.
Licensed in: Connecticut, Rhode Island, Massachusetts

Customer Reviews
Jen is amazing. Easy to communicate with, honest and always looking out for your best interest!
Megan Chisholm
 — 
November 29, 2022
Jennifer called me to inform me that she was overseeing our accounts.Within an hour she reviewed our policies and was able to save us a substantial amount of money. She also provided some info on additional products. And best of all she was so pleasant and energetic!
Pat Travers
 — 
November 16, 2022
Jen is fantastic! Highly Recommend.
Jennifer Bergeron
 — 
June 12, 2020
Jennifer I thank you a lot for helping me you the best and I want to mention here that people definitely should see you for your work they won't regret thank you one more time for your help 🥰continue to do the good work god bless you 🙏
Maria Freitas
 — 
November 11, 2022
Jennifer was very clear in helping me to receive policy quotes on auto and home insurance. She answered all my questions in simple language so I could understand terms and prices. I was very satisfied with her assistance and purchased both policy, and happy to know she will be my agent in the future.
Robert Lonardo
 — 
October 17, 2022