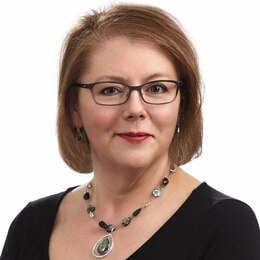 Jennifer Bergeron, AAI, ACS
Get a quote with
Jennifer
Begin your free online quote
Get a quote with
Jennifer
Begin your free online quote
Get a quote with
Jennifer
Begin your free online quote
Began career with Liberty Mutual Insurance in 1988
Married with a child
In my spare time, I enjoy watching sports, playing card games, fishing, camping and being outdoors
I enjoy spending time with my daughter
I enjoy getting to know my customers and their unique situation, needs and personal circumstances
I help my clients by providing the expert advice needed to make informed insurance decisions
I work personally with my clients to recommend coverage levels and options customized for each life-stage
Please contact me today to learn more about our complete coverage plans designed to protect you, your home, and your automobile.
Licensed in: Connecticut, Rhode Island, Massachusetts

Customer Reviews
Jennifer was extremely pleasant, helpful and responsive!
Karisa Arruda
 — 
December 21, 2021
She identified a problem and sought to resolve it expeditiously. Thank you Jen!
T Science Mom
 — 
December 9, 2021
Love dealing with Jennifer, she's knowledgeable, patiently answers all questions and saved me tons of money 💰 Thank you Jennifer 😊
Gosia Nowaczyk
 — 
December 8, 2021
I believe Jennifer goes the extra mile in being there 4 questions you ask as well as those you may be thinking of asking... she kind of reads your mind... which helps with the process. Jen also deals well with the who, what, where, when, why, and how changes occur with any policy and will explain without equivocating the reason you need a particular policy. This lady knows her stuff and the Liberty Mutual Company is lucky to have her as well as us customers.
Michael McGinley
 — 
December 6, 2021
Brendan Barry
 — 
December 2, 2021