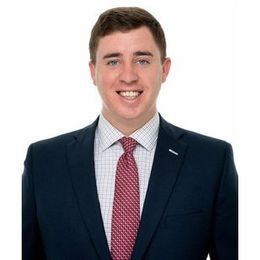 Nathan Yates, Sales Representative
Began career with Liberty Mutual Insurance in 2018
Graduated from Western Kentucky University
Servicing clients in Nashville, TN; Brentwood, TN; Franklin, TN
In my spare time, I enjoy spending time with my girlfriend and my family. I love to play golf and watching Louisville Cardinal football and basketball
I enjoy getting to know my customers and their unique situation, needs and personal circumstances
I help my clients by providing the expert advice needed to make informed insurance decisions
I work personally with my clients to recommend coverage levels and options customized for each life-stage
Please contact me today to learn more about our complete coverage plans designed to protect you, your home, and your automobile.
Licensed in: Tennessee, Kentucky

Customer Reviews
Nathan was great help with changing my policy and saved me a lot of money.
Brett Huber
 — 
July 7, 2022
Nathan is the BEST! I needed to rework my policy since an accident had dropped from my driving record. Nathan worked to find my same policy with excellent coverage, but saved me $600 per year. He's a great communicator and works swiftly with zero hassle on my side. I highly recommend working with him. Thanks so much, Nathan!
Sarah Taras
 — 
November 11, 2021
Nathan was wonderful to work with! Saved us a lot of money and was very thorough in explaining options and offering suggestions! Thank you Nathan!
Jenny Robinson
 — 
September 29, 2021
I was previously with a different auto insurance company but after working with Nathan and Liberty Mutual I was able to get a lower rate and even a little bit more coverage. After moving from out of state, Nathan helped make the whole process seamless and it took no time at all. I would certainly recommend.
Brendon Dodge
 — 
April 9, 2021