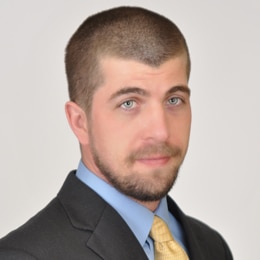 Phillip Kirkland
Senior Sales Representative
Knoxville, TN
Get a quote with
Phillip
Begin your free online quote
Get a quote with
Phillip
Begin your free online quote
Get a quote with
Phillip
Begin your free online quote
My office
2030 Falling Water Rd, Ste 200
Knoxville, TN 37922
I am excited about the wide range of cost-effective programs Liberty Mutual has to offer. I graduated from Covenant College and majored in Business Management. At Liberty Mutual, we are committed to offering affordable insurance programs to help you lead a safer more secure life.
Please contact me today to learn more about our complete coverage plans designed to protect you, your home, and your automobile.
Licensed in: Alabama, Tennessee, South Carolina, North Carolina

Awards & Honors
Liberty Leaders

The Liberty Leaders Club recognizes and honors the top 12% of outstanding performance in the sale of Personal Lines policies.

Liberty Life Leaders

The Liberty Life Leaders Club recognizes and honors outstanding performance of the 12% of the salesforce in the sale of Personal Life Insurance and Annuities.

Pacesetter

The Pacesetter programs recognizes Sales Representatives, in their first 4 years on the job, who perform over-and-above the expectations of the sale of Personal Insurance policies.