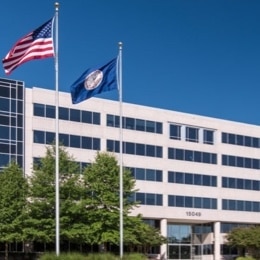 Chantilly, VA
15049 Conference Center Dr, Ste 480
Chantilly, VA 20151
Hours:
Monday:
By appointment only
Tuesday:
By appointment only
Wednesday:
By appointment only
Thursday:
By appointment only
Friday:
By appointment only
Saturday:
By appointment only
Sunday:
By appointment only
More contact information
1-800-295-2902 (Toll-Free)
1-844-373-6916 (Fax)
About our office
At the Liberty Mutual office in Chantilly, trained local agents can help you find the coverage you need, and the discounts you deserve.
Our office proudly serves Reston, Herndon, Chantilly and Vienna.
Causes close to our hearts
Our representatives participate in a number of community activities including:
Recognizing local residents through awards and sponsorships such as the Firemark Award and the No Texting Zone/Distracted Driving program.
Participating in the Reston Days, an American Red Cross blood drive, car crash demonstration at local high schools and other local events.
Talk to a Liberty Mutual Agent Today
Contact a sales representative today to learn more about which auto insurance, home insurance, and life insurance options are best for you and your family.