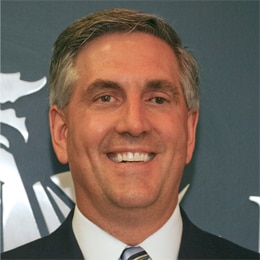 Ben Migliaccio, LUTCF
Executive Sales Representative
Chantilly, VA
Get a quote with
Ben
Begin your free online quote
Get a quote with
Ben
Begin your free online quote
Get a quote with
Ben
Begin your free online quote
My office
15049 Conference Center Dr, Ste 480
Chantilly, VA 20151
My career with Liberty Mutual started in 1995. During my time at Liberty Mutual I have earned membership into the Liberty Leaders and Liberty Life Leaders elite sales clubs. I received my BS degree from George Mason University. I have also completed the Life Underwriters Training Course Fellow. In my spare time, I participate in the Springfield Chamber of Commerce and I volunteer for the Boy Scouts of America. I am married and have two children.
Please contact me today to learn more about our complete coverage plans designed to protect you, your home, and your automobile.
Licensed in: District of Columbia, Virginia, Maryland

Awards & Honors
Crown Award

The Crown award is presented annually to the top producing sales representative in each of four categories: Auto Sales, Home Sales, Life Sales and Overall.

Liberty Leaders

The Liberty Leaders Club recognizes and honors the top 12% of outstanding performance in the sale of Personal Lines policies.

Liberty Life Leaders

The Liberty Life Leaders Club recognizes and honors outstanding performance of the 12% of the salesforce in the sale of Personal Life Insurance and Annuities.