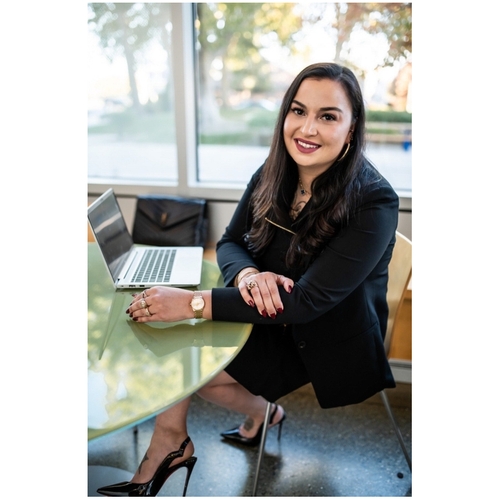 Stephanie Snyder
Senior Sales Representative
Tukwila, WA
Get a quote with
Stephanie
Begin your free online quote
Get a quote with
Stephanie
Begin your free online quote
Get a quote with
Stephanie
Begin your free online quote
My office
14900 Interurban Ave S, Ste 142
Tukwila, WA 98168
I am excited about the wide range of cost-effective programs Liberty Mutual has to offer. I attended Washington State University and majored in Social Sciences. I am married and my husband and I have 1 child. I am active in the art community in and around the Puget Sound area. My primary goal is to provide clients with accessible expertise and an honest, thoughtful, problem-solving approach to the complex and potentially frustrating world of insurance. At Liberty Mutual, we are committed to offering affordable insurance programs to help you lead a safer more secure life.
Please contact me today to learn more about our complete coverage plans designed to protect you, your home, and your automobile.
Licensed in: Washington
Languages Spoken: ENGLISH, SPANISH
Awards & Honors
Lamplighter Award

The Lamplighters Club was designed to recognize initial Life and Annuity Sales efforts.

Liberty Leaders

The Liberty Leaders Club recognizes and honors the top 12% of outstanding performance in the sale of Personal Lines policies.

Pacesetter

The Pacesetter programs recognizes Sales Representatives, in their first 4 years on the job, who perform over-and-above the expectations of the sale of Personal Insurance policies.
Get to know my team
Monica Apodaca
Sales Associate
Hello there! My name is Monica A-po-da-ca, yes sounds just like it's pronounced –smiley face.
I have been an insurance industry since 2011 to present and in all my years of customer service I've enjoyed this industry the most as it gives me satisfaction in what I do. I have found that I love to engage, seek, understand and help our customer's by educating and helping to navigate my customers in all insurance situations no matter how big or small. I currently work alongside an "A" team of people that are just as committed and passionate in wanting to help our customers as I am. My personal testimonies and passion for what I do are what keeps me engaged and wanting to continue in this evolving industry.
My goal is to continue to develop my skills and strengths along with having mastered on being the best I know how to be with a lot of heart, soul and purpose.
Suzanne Knowlden
Sales Associate
My name is Suzanne Knowlden. I have been working as a sales associate at Liberty Mutual since January 2017. I have a young daughter and an incredible supporting husband who I love dearly. I moved to Washington in October of 2015.
I believe Liberty Mutual has the best combination of coverage and price, and I would like to help protect the things you have worked hard for and the people you love. Contact me to learn more about the many comprehensive and cost-effective insurance programs Liberty Mutual has to offer.