How to prevent a water backup in your home
Water damage can be a costly headache. Avoid it by taking these precautions.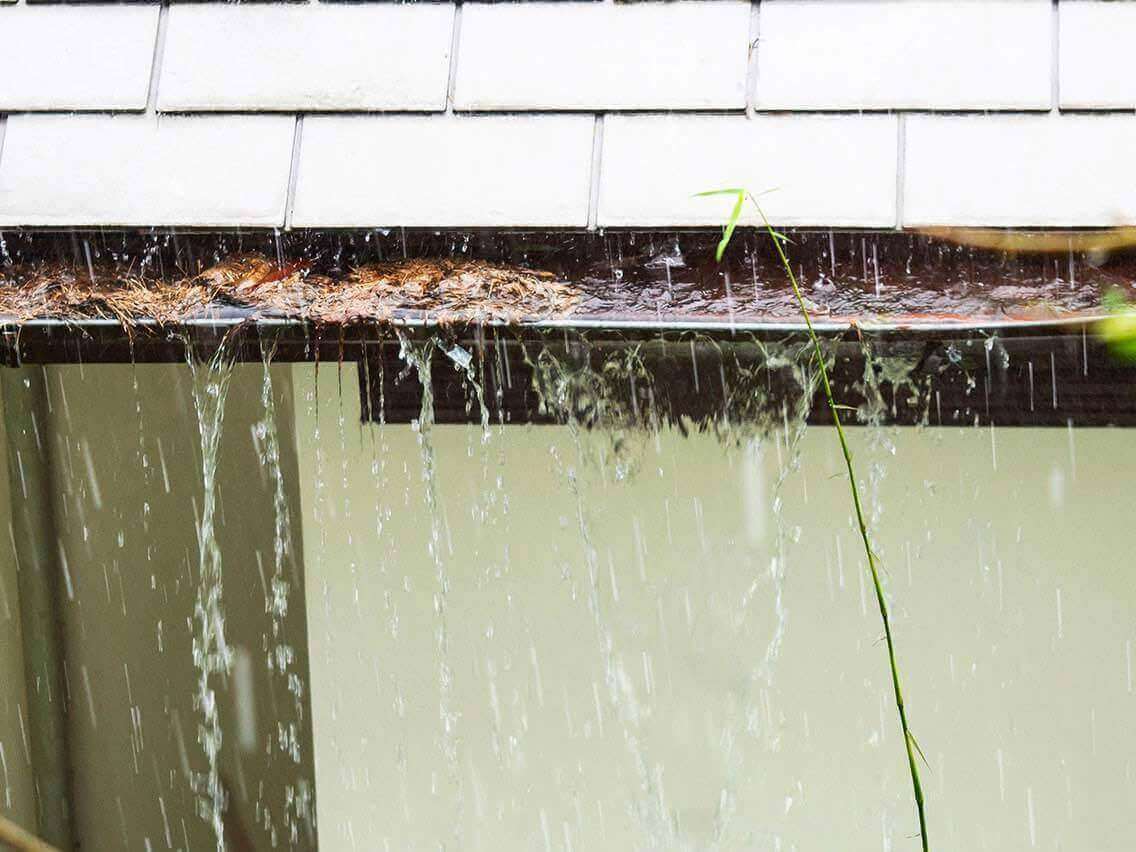 Before you get started on prevention, it's important to first and foremost make sure you have water backup coverage included in your homeowners insurance policy. Also known as "escape of water", water back up coverage protects your home from a variety of water damage, including incidents caused by sewers, drains, and sump pump wells.
Take these steps avoid water damage from a backup
Maintain gutters and downspouts, keeping them free of debris and leaves. Make sure to repair them if they are sagging.
Inspect your gutters' capacity. Do this by checking them after fifteen minutes of heavy rain. If water overflows, install additional downspouts.
Extend downspouts at least ten feet away from the house.
Adjust landscaping and irrigation so that water flows away from the foundation.
Drain subsurface groundwater and storm water with a sump pump system that has battery backup and replacement warnings.
Run your sump pump every few months and clean it annually before the rainy season.
Prevent backflow of sanitary sewer water by installing backflow valves and standpipes at all basement drain locations, including sinks and toilets.
Prepare your basement just in case by raising your washer, dryer, water heater, oil tank, furnace, all electrical wiring and personal items above typical water backup levels.
Begin your free online quote
Please note: Information presented on this page is intended to be general information about insurance and is not specific to Liberty Mutual policies. Policies and coverages vary by state and insurer. Contact your insurance company to understand specifics regarding your policy and coverages.