executive sales representative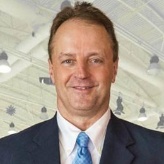 John Meredith
Licensed in Auto, Home and Life in KY, MI, MN, NE, IL, WI, ND, SD, CO, CA, TX, NH, AZ & IA
1-763-543-4344

x55227

(Direct)
1-800-649-0956 (Toll-Free)
1-888-382-6653 (Fax)
CA Lic#0B78585
11100 Wayzata Blvd., Suite 101
Minnetonka, MN 55305
1-763-543-4344 (Direct)
1-800-649-0956 (Toll-Free)
1-952-546-1565 (Fax)
Office Hours
Monday-Friday 8:30-5*, Saturday (By Appt.), *(Evenings by Appt.)
About This Insurance Agent

Since I started my career with Liberty Mutual in 1985, my goal is to ensure that my clients have planned for the future and are able to take care of their families' financial needs. I specialize in meeting the needs of my clients auto, home, and life. Most people do not know that Liberty Mutual also specializes in life insurance, providing both term and permanent policies. Liberty Mutual has consistently been a top insurance provider since 1912 and is a financially strong Fortune 100 company.
Please contact me today to learn more about our complete coverage plans designed to protect you, your home, and your automobile.
Awards & Honors
Crown Award
The Crown award is presented annually to the top producing sales representative in each of four categories: Auto Sales, Home Sales, Life Sales and Overall.
Lamplighter Award
The Lamplighters Club was designed to recognize initial Life and Annuity Sales efforts.
Liberty Elite
Liberty Elite was introduced to honor and recognize the top 1% of Sales Representatives in the sale of Personal Lines policies.
Liberty Leaders
The Liberty Leaders Club recognizes and honors the top 12% of outstanding performance in the sale of Personal Lines policies.
Liberty Life Leaders
The Liberty Life Leaders Club recognizes and honors outstanding performance of the 12% of the salesforce in the sale of Personal Life Insurance and Annuities.
Sales Hall of Fame
Sales Hall of Fame is a career achievement recognizing individuals who have excelled in sales; and are considered mentors and leaders by peers and management.