executive sales representative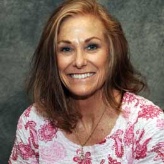 Maureen Benedetto
Licensed in Auto, Home and Life in AZ
17207 N. Perimeter Drive, Suite 100 - Perimeter Gateway IV
Scottsdale, AZ 85255
Office Hours
Monday-Friday 8:30-5*, Saturday (By Appt.), *(Evenings by Appt.)
201 N. Montezuma Street, Suite 101
Prescott, AZ 86301
Office Hours
Monday-Friday 8:30-5*, Saturday (By Appt.), *(Evenings by Appt.)
About This Insurance Agent

I've been with Liberty Mutual since 1982 and I'm excited to provide you with auto, home and life insurance quotes that could save you money. As an Arizona native, I'm proud to be part of the Liberty Mutual Arizona Insurance Agency. I graduated from the University of Arizona with a degree in Business Administration. Did you know that alumni are eligible for discount auto and home insurance? Ask me about how to save money by taking advantage of discounts for University of Arizona and Arizona State University alumni as well as Arizona State employees. We believe in "helping people live safer, more secure lives".
Please contact me today to learn more about our complete coverage plans designed to protect you, your home, and your automobile.
Awards & Honors
Liberty Leaders
The Liberty Leaders Club recognizes and honors the top 12% of outstanding performance in the sale of Personal Lines policies.
Liberty Life Leaders
The Liberty Life Leaders Club recognizes and honors outstanding performance of the 12% of the salesforce in the sale of Personal Life Insurance and Annuities.

Judy Palmeri
I am excited to partner with Maureen to provide the wide range of cost effective programs Liberty Mutual has to offer. We are committed to affordable insurance to help you lead a safe more secure life.