senior sales representative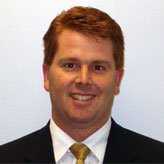 Neil Boff
Licensed in Auto, Home and Life in MI & IN
Languages Spoken: ENGLISH
7894 Oakland Drive
Portage, MI 49024
Office Hours
Monday-Friday 8:30-5*, Saturday (By Appt.), *(Evenings by Appt.)
About This Insurance Agent

I look forward to sharing with you, and your family, the complete range of affordable and comprehensive programs available through Liberty Mutual. My career with Liberty Mutual began 8 years ago and I love what I do! In my spare time, I enjoy playing baseball, golf, snowmobiling and spending time with my wife and 2 sons. I have a Bachelor of Science in Business Management from Central Michigan University. I believe Liberty Mutual has the best combination of coverage and price, and I would like to help tailor a program that is right for your needs.
Please contact me today to learn more about our complete coverage plans designed to protect you, your home, and your automobile.
Awards & Honors
Liberty Leaders
The Liberty Leaders Club recognizes and honors the top 12% of outstanding performance in the sale of Personal Lines policies.
Liberty Life Leaders
The Liberty Life Leaders Club recognizes and honors outstanding performance of the 12% of the salesforce in the sale of Personal Life Insurance and Annuities.
Pacesetter
The Pacesetter programs recognizes Sales Representatives, in their first 4 years on the job, who perform over-and-above the expectations of the sale of Personal Insurance policies.
Pursuit of Excellence
The Pursuit of Excellence program rewards Sales Representatives in their first 2 years on the job, who excel at Personal insurance new business production.
Rookie of the Year
The Rookie of the year award is presented annually to the top producing new sales representative in each of four categories: Auto Sales, Home Sales, Life Sales and Overall.