The homeowners guide to earthquakes
What you should know to prepare, protect, and recover.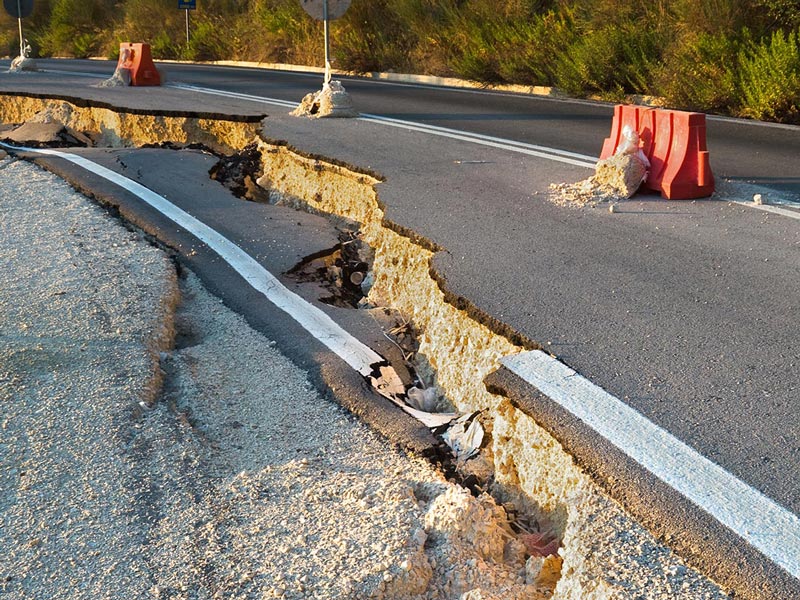 California may be known for earthquakes, but if you live anywhere west (or just east) of the Rockies, you're in an earthquake zone. If you live along the Mississippi River in the New Madrid region, that's an earthquake zone too. Earthquakes can (and do) occur everywhere from Alaska to the Appalachians and New England. 
Before: Be prepared
You can increase the likelihood of avoiding damage by making these adjustments inside your home. Consider working with a professional to help choose and install safety features.

Anchor bookcases and large appliances to walls.
Install latches on drawers and cabinet doors to keep contents from spilling.
Install ledge barriers on shelves and place heavy items on lower shelves.
Secure large, heavy items and breakables directly to shelves.
Use closed hooks and wire to securely attach pictures and mirrors to walls.
Secure ceiling lights, suspended ceilings, and other hanging items such as chandeliers and plants.
Apply safety film to windows and glass doors.
Lock the rollers of any large appliances or furniture.
Secure water heater(s) to walls.
Fit all gas appliances with flexible connections and/or a breakaway gas shutoff device or install a main gas shutoff device.
After: Take precaution and evaluate
Once you've ensured everyone is ok, do the following.

Look for any gas leaks, water leaks, and electrical shorts.
Turn off any damaged utilities. Do not try to turn them back on yourself, have the utility company assist you.
Check TV, online, or radio for any evacuation orders.
Be prepared for a possible aftershock.
Begin your free online quote