Car insurance quotes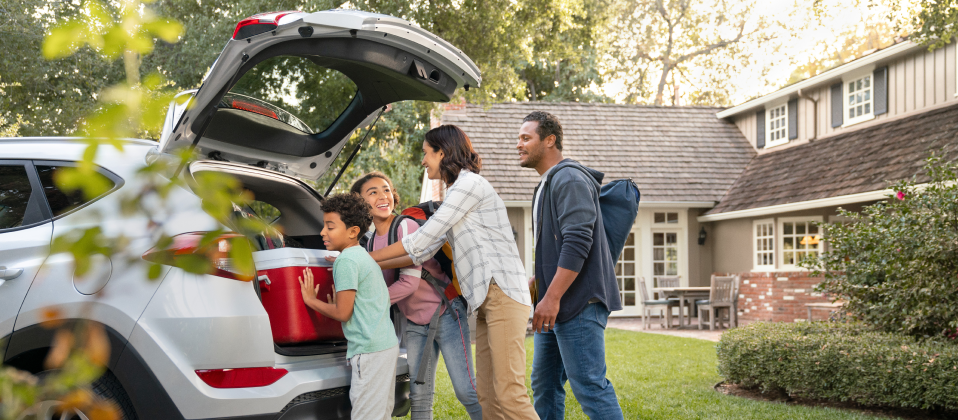 Affordable car insurance,
customized for you.
We can help you save money on car insurance by getting you the
auto insurance discounts
you deserve with a policy customized for you. Get your auto insurance quote in minutes and see why your friends and neighbors have trusted us for over 100 years!
Want more savings? We offer digital tools like
RightTrack
and our mobile app to help you save money and manage your policy 24/7. See how much you can save when you
only pay for what you need.
Save money with these auto insurance discounts
Switch to Liberty Mutual for car insurance and you could save over $7002
Violation-Free Discount
Great drivers are made, not born. You'll get a discount if your driving history is violation-free.3
Learn more about Savings
RightTrack®
Instantly receive a 10% discount when you enroll. Complete the program and you could save up to 30% on your policy for safe driving behavior.4
Save with our safe driver program
Those are just a few of the ways we can help lower your car insurance costs.
Bundle your insurance,
more like bundle of savings!
You could save over $950 when you bundle your auto and home insurance with Liberty Mutual!5 But that's not all. You can save by bundling other products from renters to auto, to RV to boat. We can help you get the insurance you need at a great price!

We also make it fast and easy for you to get a quote. Check out why people have trusted us with their insurance needs for over 100 years!
Customized car insurance
coverage built for you
We'll help you find the coverage that's best for you so you're confident you have the protection you need.
Liability coverages
These required coverages are set by the state you live in. These help pay for damages and/or injuries you may cause for being at fault for an accident.
Vehicle coverages
Also known as Comprehensive and Collision Coverage, these are specific to each vehicle. These coverages help pay for damage to your car regardless of fault. In some cases, if you have a loan, you may be required to have these.
Optional coverages
These coverages can add an extra layer of protection. From help with breakdowns, rental car reimbursement, to reducing your out-of-pocket costs, you can customize your policy to fit your needs.
Why choose Liberty Mutual for
car insurance?
Rated "A" (Excellent) financial by A.M. Best Company, we've been helping people like you protect what they love for over 100 years!6

Savings? We've got those too! You could save over $950 when you bundle your auto and home insurance.5

Start your quote auto today, to see how much you could save on auto insurance when you only pay for what you need.
Get the Liberty Mutual app today!
The fastest, easiest way to manage your insurance.
Access your ID cards7
Save your ID cards to your device so you have them where you need them, when you need them.
Pay and manage bills
Pay your bills, enroll in Autopay, and update billing preferences in a few easy taps
File and track claims
From requesting Roadside Assistance to filing a claim in minutes, we're here when you need us.
What kind of car insurance does my state require?
Common questions about car insurance
When comparing quotes, you may wonder, what is the average cost of car insurance? Learn about average car insurance costs and the variables that can influence it.

Things that insurance companies consider that typically affect your auto insurance rate are:

Your driving record

How often you drive

Cost to repair your vehicle

If your car has safety issues

Every driver on the road is unique. Your car, your driving history, and of course your budget are all factors to consider when shopping for car insurance. That's why we customize your car insurance so you only pay for what you need.

Injury to you or someone else

Damage to someone else's car

Damaged property

General maintenance for your vehicle

Personal items inside your vehicle

Ridesharing such as for Uber and Lyft and other commercial uses

Injuries to pets

Getting a quote with Liberty Mutual is easy and fast. You may have to provide the following information:

ZIP Code where you live
Driver's license number
Make, model and year of your car
Vehicle Identification Number (VIN)
Approximate miles on your vehicle

It's best to start by understanding the coverage you need and then comparing the overall price of similar policies. Make sure the deductible amounts are about the same as well.

To determine what insurance coverage you need, you'll need to consider factors like your driving history, where you live, and what your state requires for basic coverage. If you lease or finance your vehicle, you also might be required by your lender to carry more coverage, like collision and comprehensive. Learn more about our car insurance coverages.
Begin your free online quote
Want to learn more about car insurance? We can help.