Landlord Insurance
Get a customized quote on landlord insurance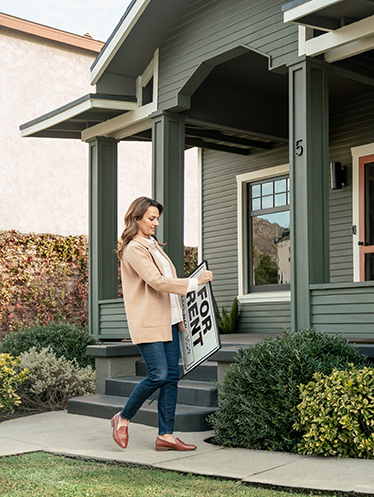 What does landlord insurance cover?
Your property itself
Damage or injury that occurs on your rental property
Loss of rent
We customize your insurance so you only pay for what you need.
What is landlord insurance?
Landlord insurance is for the protection of rental properties. Generally, policies cover the structure(s) and property used for maintenance.
Yes, landlord and home insurance are different. Home insurance offers personal property coverage, meaning your belongings are protected in your residence. Landlord insurance primarily protects the "dwelling" (or structure) of a property and is not intended for the place you call home.
Does landlord insurance cover tenant damage?
If the damage is caused accidentally, the landlord may be covered. For example, if a tenant experiences a fire in their kitchen, the property would likely be covered.
Consider requiring your tenants to have Renters Insurance. Policies are affordable and easy to get online.
Understand your landlord coverage options
Dwelling
Your property suffers a total loss from damage. This coverage will take care of repairs.
Premises Liability Coverage1
A maintenance worker slips and injures himself on your property. You'll be covered for any legal action the person may take against you.
Wind/Hail
A bad hail storm causes damage to the windows of your rental property. This will help you get them repaired.
Fair Rental Value2
One of your units suffers fire damage and you're unable to rent it. This will cover the lost rent while repairs take place.
Inflation Protection3
A rise in inflation causes contracting repair costs to also rise. This keeps pace with inflation, so you're covered for a total loss.
Landlord insurance discounts that help you save
Companion Home
Save when you insure your home and rental property.
Claims-Free
If you haven't filed a claim with your previous insurance carrier for five years or more, you can save.
Early Shopper
If you request a quote before your policy with another carrier expires, we'll show you the savings.
Looking for some advice? We can help.
1
Qualifications and conditions apply. Eligibility may vary by state.
2
Availability varies by state. Terms and conditions apply.
3
Qualifications and conditions apply. Eligibility may vary by state.