Motorcycle Insurance
Only pay for what you need with customized insurance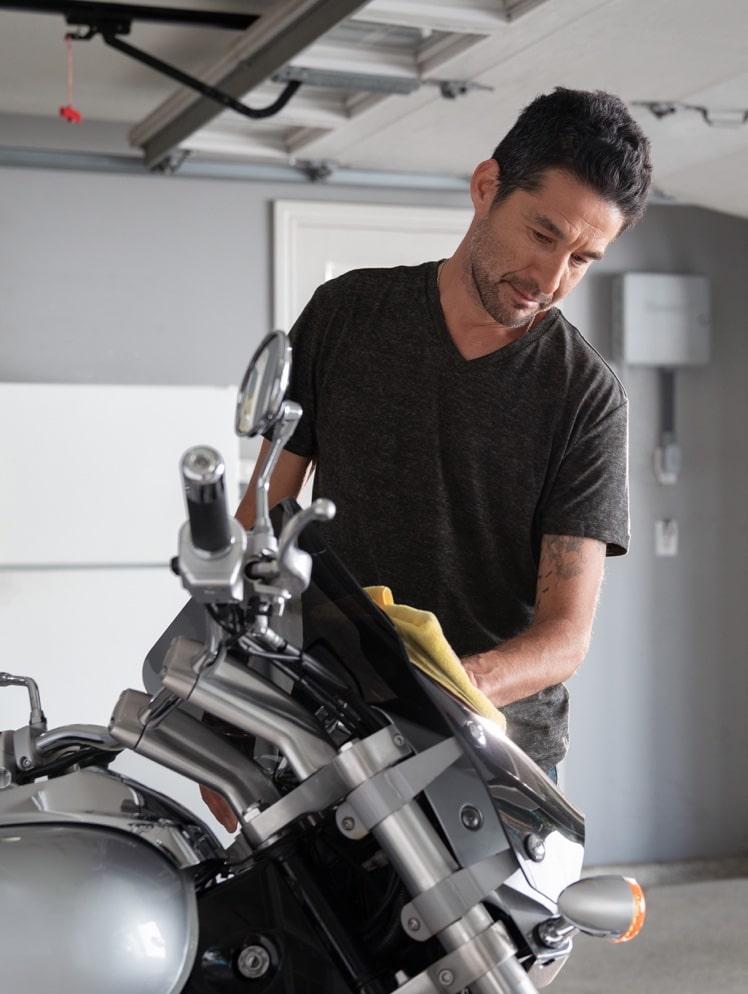 What does motorcycle insurance cover?
Accidents not involving a crash

Damage to someone else's property

A new bike if yours is totaled
Understand your motorcycle coverage options
Collision
You damage your bike when you hit a car door. This will help you get it repaired.
Bodily Injury Liability
You injure another motorcyclist while riding. You'll be covered for their medical bills.1
Better Bike Replacement™
Your bike is totaled after an accident. This will help you get a new one.2
New Bike Replacement Coverage
Your brand new bike suffers damage, making it a total loss. Get a new bike with this coverage.3
24-Hour Roadside Assistance
Your bike breaks down in the middle of a long road trip. Count on roadside help with this coverage.4
Accident Forgiveness
After years of never getting in an accident, you swipe a car door. You're forgiven – we won't raise your rate.5
Motorcycle discounts our customers love
Be sure to ask your agent about all the motorcycle discounts Liberty Mutual offers.
Safety Course Discount
You'll save if you've completed an approved safety course within the past 3 years.6
Bundle and Save
Save when you bundle your motorcycle insurance with your auto, home, or life policy.
Experienced Rider
We'll give you a discount if you've had your motorcycle license for 3 years or more.6
Common questions
Just like car insurance, the value of your motorcycle can impact the cost of your insurance, just as an expensive car would an auto policy. If you ride a more expensive bike, you can expect your cost to be bit higher compared to a less expensive one.

Most states require motorcycle insurance. You may even need proof of insurance to register your motorcycle.
2
Optional coverage in some states. Availability varies by state and eligibility rules apply.
3
Availability varies by state and eligibility rules apply.
4
Coverage is provided on the optional Towing & Labor Coverage endorsement. May vary by state. Applies to mechanical breakdowns and disablements only and may be subject to limits.
5
ACCIDENT FORGIVENESS NOT AVAILABLE IN CA. Terms and conditions apply.
6
Restrictions apply and may vary by state. Certain discounts apply to specific coverages only. To the extent permitted by law, applicants are individually underwritten; not all applicants may qualify.