Bundle your home and auto insurance
You could save $947 on auto and home when you bundle your insurance policies.1
Enter your ZIP code to start your bundled quote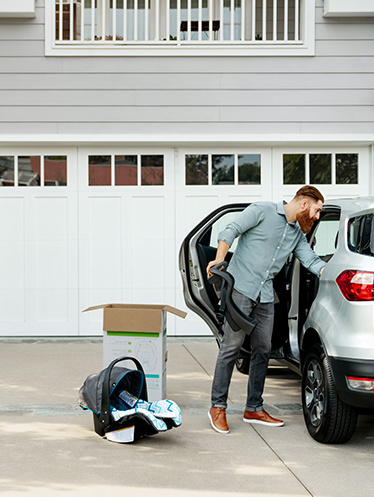 See how much you could save with customized insurance
It's a no-brainer — one of the easiest ways to make your insurance more affordable is with a multi-policy discount. Better yet, we'll help you customize your policies, so you only pay for what you need.
Whether it's your car and home, renters, or condo, we've got your vehicle and property covered.
What is an insurance bundle?
An insurance bundle is when you have more than one type of policy with the same insurance company, such as Liberty Mutual, creating a "bundle" of policies. An insurance bundle discount is just when you earn a discount for bundling your policies with one insurance provider.
Some of the benefits of bundling your home and auto insurance policies include an automatic discount, a more seamless account management experience with one account login, less payments to keep track of with one payment for multiple policies, and more.
Can you save on insurance if you bundle?
Yes! It's one of the easiest ways to save on your insurance price and overall bill. If you need both auto and home insurance, whether you own your home or rent, it makes sense to bundle your policies. With Liberty Mutual, you could save hundreds per year when you bundle your auto and home insurance policies.
Save more than just money
Bundling your policies is also an easy way to save time and avoid hassle. When you register for an account, you can quickly pay your bill with just one payment for all your policies, manage and track your claims, and even make changes to your policies anytime, day or night. With Liberty Mutual, you can even do it all on the go from the mobile app.
How does home and auto insurance bundling work?
Home and auto insurance bundling works just by purchasing multiple policies with the same provider rather than having different insurance companies for each of your policies. This way, you can have all your insurance in one place. You can shop around and compare quotes for bundling your auto and home insurance policies. Most companies will offer a discount but the exact savings will depend on a variety of factors, including where you live.
See how much you could save bundling your home and auto insurance policies by getting a multi-policy quote with Liberty Mutual. Let's start with which type of insurance bundle you need.
1
$947 Savings Figure: Savings validated by new customers who switched to Liberty Mutual between 1/2020-10/2020 and participated in a countrywide survey. Savings may vary. Comparison does not apply in MA.