How to Switch Car Insurance Companies in 3-Steps
Follow these 3-steps to ensure a smooth transition to a new auto insurer without lapsing in coverage or harming your credit.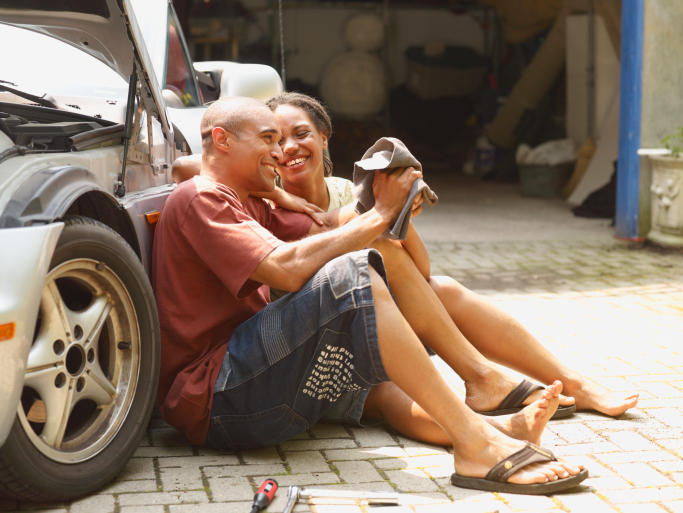 Why switch car insurance companies?
Most people think about changing their auto insurer when their rates go up, but there are many other reasons including:
Purchasing a new car
Getting married
Buying a new home
Moving to a new ZIP Code
Adding a newly licensed teen driver
A poor customer service or claims experience
Addding or removing drivers in your household
A change in how much you drive (e.g. you start working from home or retire)
A significant change in your credit score that impacts your insurance rates
Purchasing a classic or vintage car (if your current company doesn't offer this type of specialty insurance)
Considering a switch in car insurance companies? Follow this simple 3-step process
Shop for new rates at least 30 days before your renewal date. Typically, the best time to shop is about a month before your current policy renews.

If possible, try and get quotes from at least three different insurers. To make sure you're getting a better deal than your current insurer, start by comparing similar coverages, limits, and deductibles.

Cancel your old policy. Once you've finalized and purchased coverage with your new insurer, notify your old insurance company of your cancellation date.

Make sure there are no gaps in coverage from when your old policy ends and your new one begins. If you're making a switch mid-policy, you may be entitled to a refund for any time left on your policy.

Notify your car lender of the change. If you have a loan or lease on your car, you'll need to instruct your new car insurer to provide your lender with proof of insurance.

This is important because once you cancel your old policy, a notice will be sent to your lender that you no longer have an active insurance policy. This could result in a repossession as maintaining car insurance is part of the loan/lease agreement.
FAQs about switching car insurance companies
Can I switch car insurance companies before my policy renewal date?
Yes! Most car insurance policies have 6 or 12-month terms. If at any time and for any reason you want to make a switch to another insurer mid-policy, you typically have the right to cancel your policy.
Even if you just started your coverage or have a pending claim, you should be able to cancel your current policy with no penalties.
Once you've secured coverage with a new insurance company, be sure to contact your agent or current insurer and let them know the effective date of your cancellation.
Will switching car insurance companies affect my credit score?
Generally speaking, switching car insurance companies won't affect your credit score. However, moving to another insurance company while you have an outstanding debt with your previous insurer can negatively affect your score.
It's important to note that in some states when switching insurance companies, an insurer may check your credit history (with your consent), before offering you a quote. Many insurers consider a credit score a measure of a driver's responsibility. A driver with a good, high credit score is thought of as less risky and less likely to have accident claims.
In addition, a high credit score can indicate that someone understands how to manage their finances and will make their insurance payments in a timely manner.
If your credit score has recently improved, you may be able to lower your car insurance rate.
Should you switch car insurance companies every year?
While switching car insurance companies every year may not be necessary to get the best rate, it's worth reviewing your coverage periodically.
Coverages that were a good fit for you and your vehicle last year may not be the best fit now. For instance, some drivers opt to add 24-Hour Roadside Assistance as their car gets older. Others may add Comprehensive coverage if theft increases in their neighborhood. Adding and adjusting coverage amounts is an easy change that can usually be done on your insurance company's app or online portal.
Are there good reasons for not switching car insurance companies?
Yes. You may not want to change insurers if:
You're already saving money by bundling your car and property insurance. If you're already getting a great rate with your current insurance company and are happy with the service, you may not want to switch.
You just recently switched car insurers. If you switch insurance companies frequently, insurers may feel you're a risk for not sticking around very long and may not be so generous when it comes to applying discounts. Make sure your reason for changing car insurers is warranted.
You don't have a quote that can actually be purchased. Most insurance companies offer customers the option of getting an instant car insurance quote online. But remember, the quote you get is just that - a quote.

The last thing you want to do is cancel your current policy before actually purchasing the new one. Make sure the quote you get online is accurate and that the policy is confirmed before switching insurers.

You have a pending at-fault claim. You can certainly switch car insurance companies if you have an open claim with your current insurer. However, doing so may result in a higher premium once the claim is settled. If you must make a switch with a pending at-fault claim, be sure to inform your new car insurer so there are no surprises come renewal time.
You have a recent ticket. A very recent ticket (or accident, for that matter), may not show up on your motor vehicle report right away and therefore, may not factor into your new car insurance quote.

This could lead to a surprise rate increase when your policy renews. Just as with an at-fault claim, be sure to make your new insurance company aware.
If it's been a while since you compared rates, you may want to get an auto insurance quote or a multi-policy quote with Liberty Mutual and see how much you could save!
Begin your free online quote
Please note: Information presented on this page is intended to be general information about insurance and is not specific to Liberty Mutual policies. Policies and coverages vary by state and insurer. Contact your insurance company to understand specifics regarding your policy and coverages.