executive sales representative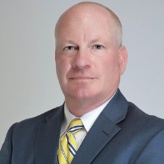 Mark Lewis CLU, CFP®, ChFC
Licensed in Auto, Home and Life in CT, MA & RI
FL Lic# P222022
225 Main Street
Wakefield, RI 02879
Office hours
By Appointment
About this insurance agent

Hello, my name is Mark Lewis and I have been with Liberty Mutual since 1984. I offer auto insurance, home insurance, life insurance and financial services. During my career with Liberty Mutual, I have qualified as a Liberty Leader and a Liberty Life Leader numerous times. In addition, I have been elected to the Liberty Mutual Sales Hall of Fame. I earned a bachelor degree from the University of Rhode Island in 1983. I am also a member of the Society of Financial Services Professionals. I am active in my community and am a member of the South Kingstown Lions Club, the South Kingstown Elks BPOE 1899, and the South Kingstown Chamber of Commerce. I am affiliated as a registered representative with Broker Dealer Financial Services Corp. (BDFS). I can offer mutual funds, variable annuities, variable life products and other retirement products. Securities Offered Through Broker Dealer Financial Services Corp. Member FINRA SIPC.
Please contact me today to learn more about our complete coverage plans designed to protect you, your home, and your automobile.
Awards & Honors
Liberty Leaders
The Liberty Leaders Club recognizes and honors the top 12% of outstanding performance in the sale of Personal Lines policies.
Liberty Life Leaders
The Liberty Life Leaders Club recognizes and honors outstanding performance of the 12% of the salesforce in the sale of Personal Life Insurance and Annuities.
Sales Hall of Fame
Sales Hall of Fame is a career achievement recognizing individuals who have excelled in sales; and are considered mentors and leaders by peers and management.
Welcome

Cranston Municipal Employees C.U.

!

Exclusive Group Savings
You could receive special savings and benefits on
auto
and
home
insurance through your group's partnership with Liberty Mutual.1


Convenience and Support
Purchase your insurance anywhere, anytime, with simplified flexible payment options.2 Our dedicated claims team is available 24/7 to quickly handle your claim.

The Value of Insuring with Us
Liberty Mutual has been helping people live safer, more secure lives since 1912. Operating in all 50 states and among Fortune 100's largest U.S. corporations, we offer competitive rates and hassle-free service.

Contact me today to schedule a personal insurance consultation.
1Discounts and savings are available where state laws and regulations allow, and may vary by state. Certain discounts apply to specific coverages only. To the extent permitted by law, applicants are individually underwritten; not all applicants may qualify.
2Credit card fees apply and may vary by state.
Coverage provided and underwritten by Liberty Mutual Insurance Company and its affiliates, 175 Berkeley Street, Boston, MA 02116. All rights reserved.