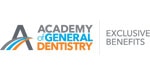 Enjoy special savings on your Auto & Home Insurance from Liberty Mutual Insurance thanks to Academy of General Dentistry*
Save 12% or more when you purchase online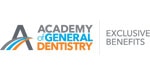 You qualify for savings
Enjoy special savings on your Auto & Home Insurance from Liberty Mutual Insurance thanks to Academy of General Dentistry*
Enter your ZIP code to start your auto quote
Un-complicating car insurance
We'll help you understand your coverage options, so you only pay for what you need.
More customized insurance products we offer
Discount applies to 12% on average off auto coverages: Bodily Injury Liability, Physical Damage, Uninsured Motorist, Underinsured Motorist, Medical Payments, Personal Injury Protection, Collision and Comprehensive coverages, as applicable by state.
Property and casualty insurance products are offered and underwritten by Liberty Mutual Insurance Company and its affiliated companies.