Life insurance can be confusing. By separating the facts from the myths, you can make sure you get the life insurance that's best for you and your loved ones.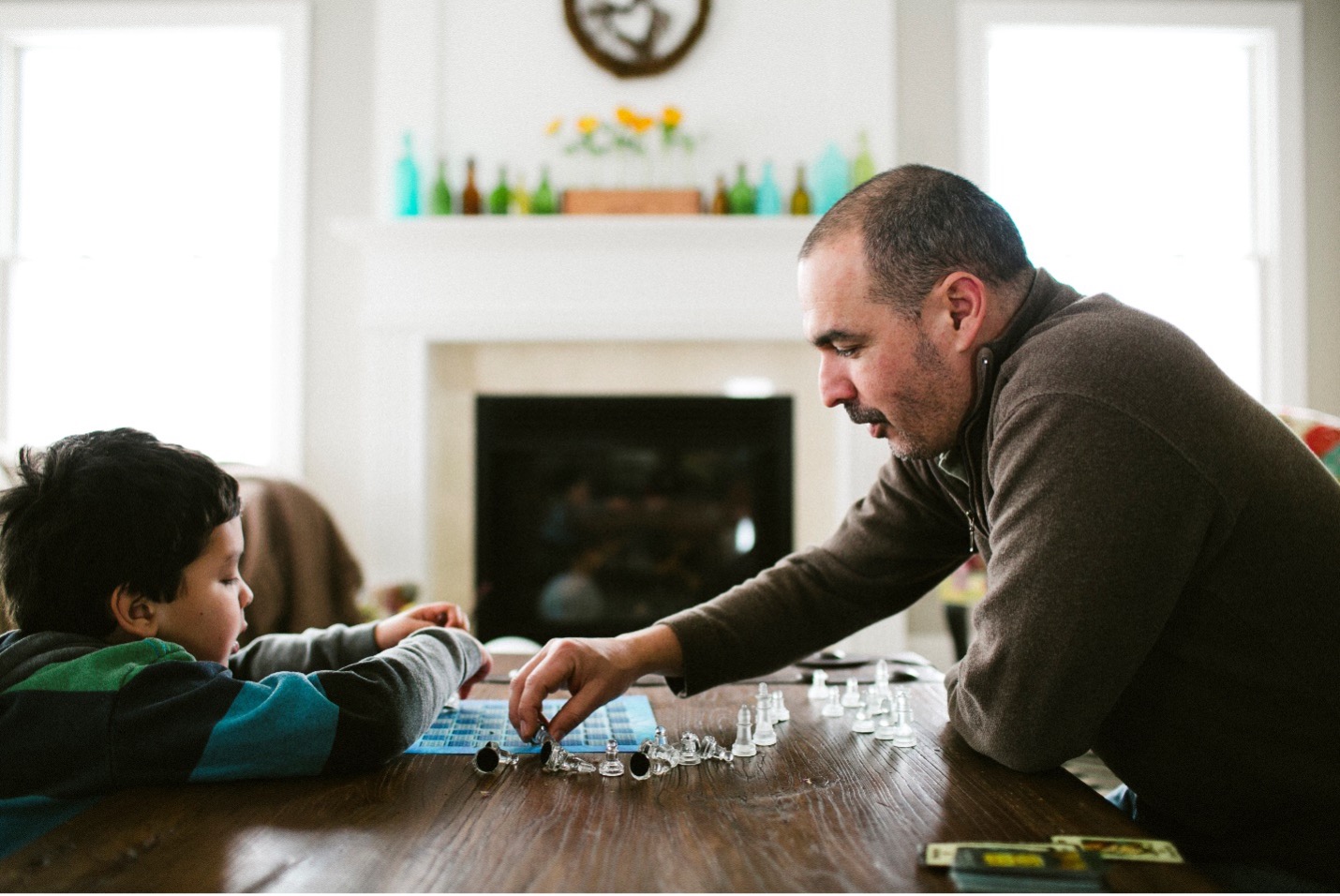 Dispelling the top 10 myths about life insurance
Myth 1: Life insurance is only for older people.
Generally, the best time to purchase a life insurance policy is when you're young.
Why? Because life insurance is typically less expensive for younger people who are in good health.
By purchasing a policy now, you can get affordable coverage for the future, such as when you marry, have children, buy a home, etc. According to the Life Insurance Marketing and Research Association (LIMRA), 4 in 10 consumers indicated that they wished they had purchased a life insurance policy at a younger age.1
Myth 2: Life insurance is too expensive
Most people tend to overestimate the cost of a life insurance policy by as much as 3 times!2 The good news is there are a variety of different types of life insurance available so you can pick the one that best fits your budget. For example, the average cost of term life insurance for a healthy 30-year-old is around $170 per year.2
Myth 3: I only need a life insurance policy if I have children or other people who depend on my income for support.
Life insurance isn't just for people with dependents. In fact, many people buy life insurance to cover any financial obligations they don't want to pass on to loved ones. An example could be if you have a co-signer on a mortgage or car loan. Life insurance can also help you provide support for an individual or non-profit after you die by leaving an inheritance or charitable gift.
Myth 4: I don't need life insurance because I have it through my employer
It's always a good idea to take advantage of any employer-sponsored group life insurance provided by your work. However, what's offered may be less than what you need
A few things to check with an employer group life insurance policy
What limits are offered? Some only offer 1 or 2 times your annual salary, which may not be enough for your needs.
Is this an accidental death policy that only pays if you die due to an accident? This may be too restrictive and not give you the protection you want.
Is this a burial policy? These typically pay $5,000 - $25,000 for funeral and burial expenses, but nothing more.
Can you keep the policy if you quit or change employers? Most group life insurance policies don't go with you if you leave the employer.
Myth 5: Stay at home parents or unemployed adults don't need life insurance because they don't have an income to replace
Stay at home parents and caregivers may not bring home a paycheck, but the work they do is just as valuable. If a child, a spouse, or elderly parents depend on you for support, life insurance can help provide them with a financial resource to ensure their care will continue if you were to pass away.
Myth 6: I can only take out a life insurance policy on myself
If you have a regular source of income and aren't a minor, you can buy a life insurance policy in your own name or in the names of a spouse or child(ren). For example, a parent can buy a permanent life insurance policy such as whole life for their child that can be used to help fund future needs.
Myth 7: Life insurance payouts are subject to significant taxes
In general, life insurance proceeds you get as a beneficiary upon the death of the insured person, aren't considered part of your gross income and don't need to be reported to the IRS.
However, any interest you receive from life insurance can be taxed and you should report it as interest received.3 Contact your life insurance company, tax professional, or financial advisor if you have specific tax questions.
Myth 8: I have a pre-existing medical condition so I won't qualify for life insurance
While it's true if you have health issues you're likely to pay more for life insurance, there are policies designed for people with pre-existing medical conditions.
For example, the application for a term life insurance typically requires answering a few basic questions about your health. Another type of life insurance that may be an option if you have a health condition is guaranteed life.
If you have a pre-existing health condition and are looking to purchase a life insurance policy, contact your insurance company or insurance agent who can help you find the right policy to fit your needs.
Myth 9: Once my life insurance policy issues I can't make changes to the contract
There may be situations where you'll need to make changes to your existing life insurance policy. If you need to update your life insurance, you can without having to take out a new policy or switching companies. Just contact your insurance company or agent and discuss what updates you need to make.
Myth 10: You don't need a life insurance policy if you have savings
Having your loved ones rely entirely on your savings for financial support may not be a wise decision. For example, even a large amount of savings can quickly become drained if there's a major life event such as a medical emergency.
This can quickly drain a savings account, leaving little leftover for your family to live on and to maintain their current lifestyle for the years ahead. The death benefit of a life insurance policy is money that is set aside until the policyholder's death so when loved ones need it, it will be there for them.
Learn which type of life insurance is right for you. Get a free online quote.
Begin your free online quote
Please note: Information presented on this page is intended to be general information about insurance and is not specific to Liberty Mutual policies. Policies and coverages vary by state and insurer. Contact your insurance company to understand specifics regarding your policy and coverages.
1
https://www.limra.com/en/newsroom/news-releases/2021/2021-insurance-barometer-study-reveals-common-misconceptions-that-prevent-americans-from-getting-life-insurance-they-know-they-need/
2
https://www.limra.com/siteassets/newsroom/help-protect-our-families/2022/sept/hpof-misconceptions-flyer-redesign_infographic_final.pdf
3
https://www.irs.gov/faqs/interest-dividends-other-types-of-income/life-insurance-disability-insurance-proceeds