What are life insurance riders?
When you buy life insurance, you may be offered a variety of policy riders. We'll help you better understand what life insurance riders are, the most common types of riders, and the benefits they provide.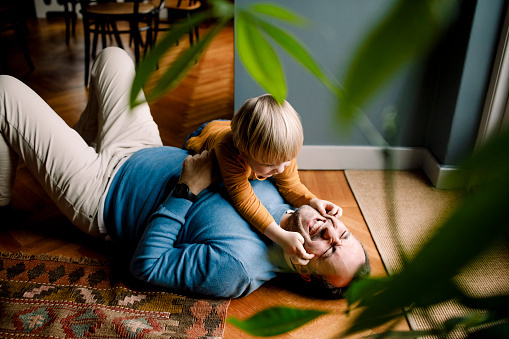 What is a life insurance rider?
Life insurance
riders are optional coverages you can add to your life insurance policy. Riders provide you with additional benefits to personalize your policy and give you more coverage.
Like adding comprehensive to your auto policy, a life insurance rider lets you customize your policy to meet your needs.
What type of riders can typically be added to a life insurance policy?
Everyone's life insurance needs are different. That's why insurance companies offer a variety of life insurance riders.
The riders available depend on the type of life insurance policy you have and what your insurance company offers. We've gathered the most common types of popular life insurance policy riders offered by many insurance companies.
Waiver of premium rider
If you become ill or disabled and can't, this rider pays your life insurance premium while you recover. This can help you worry less about money and focus on getting better.
Accelerated death rider
If you're diagnosed with a terminal illness, this rider lets you access your life insurance insurance benefits while you're still alive. You may be able to use your benefits for any purpose like
Medical treatments
A vacation
Paying for in-home or assisted living cars
Accidental death and dismemberment rider
If you die in an accident covered in your life insurance policy, an accidental death and dismemberment rider increases the payout of your life policy. In most cases, this rider doubles the amount of your policy. This rider can also pay a benefit if you lose a limb or become blind due to a covered accident.
Child term rider
If you want your child or children to have life insurance, this rider lets you add them to your policy without buying a separate policy.
Guaranteed insurability rider
A guaranteed insurability rider lets you buy additional life insurance at a future date, without having to undergo a medical examination or answer any health-related questions. People generally buy this rider to ensure they have enough coverage for future life events like
The birth/adoption of a child
Marriage
Buying a home
Return of premium rider
Lets say you have a 20-year term life insurance policy and you outlive your life insurance contract. This rider will refund some or all of your premium payments.
Long-term care rider
This rider lets you access your benefits while you're still alive, for long-term care, if you develop a chronic illness and can't perform basic tasks like
Bathing
Feeding yourself
Getting dressed
Using the toilet
Chronic or critical illness rider
These riders can pay some of your life insurance benefits while you're dealing with serious health issues like
Alzheimer's
Multiple sclerosis
Cancer
Heart attack
Examples of long-term care that can be covered are for
Bathing
Using the toilet
Dressing yourself
Term insurance conversion rider
This rider lets you change a term life insurance policy to a permanent life insurance plan at some point before your term policy expires.
Life insurance riders
Each life insurance policy is different, as are each state's laws regulating insurance policies. When considering a life insurance policy rider, be sure that you fully understand the rules, restrictions, benefits, and any costs associated with each before adding any additional coverages.
Remember, some riders only work with a particular type of life insurance policy. In addition, some life insurance riders have no cost while others will increase your monthly premium.
Learn more about helping to ensure the financial security of your family with a life insurance policy
Begin your free online quote
Please note: Information presented on this page is intended to be general information about insurance and is not specific to Liberty Mutual policies. Policies and coverages vary by state and insurer. Contact your insurance company to understand specifics regarding your policy and coverages.