Everything to know about antique appraisals
The best way to protect your valuable antiques or collectibles is to get the proper paperwork to document how much your collection is worth.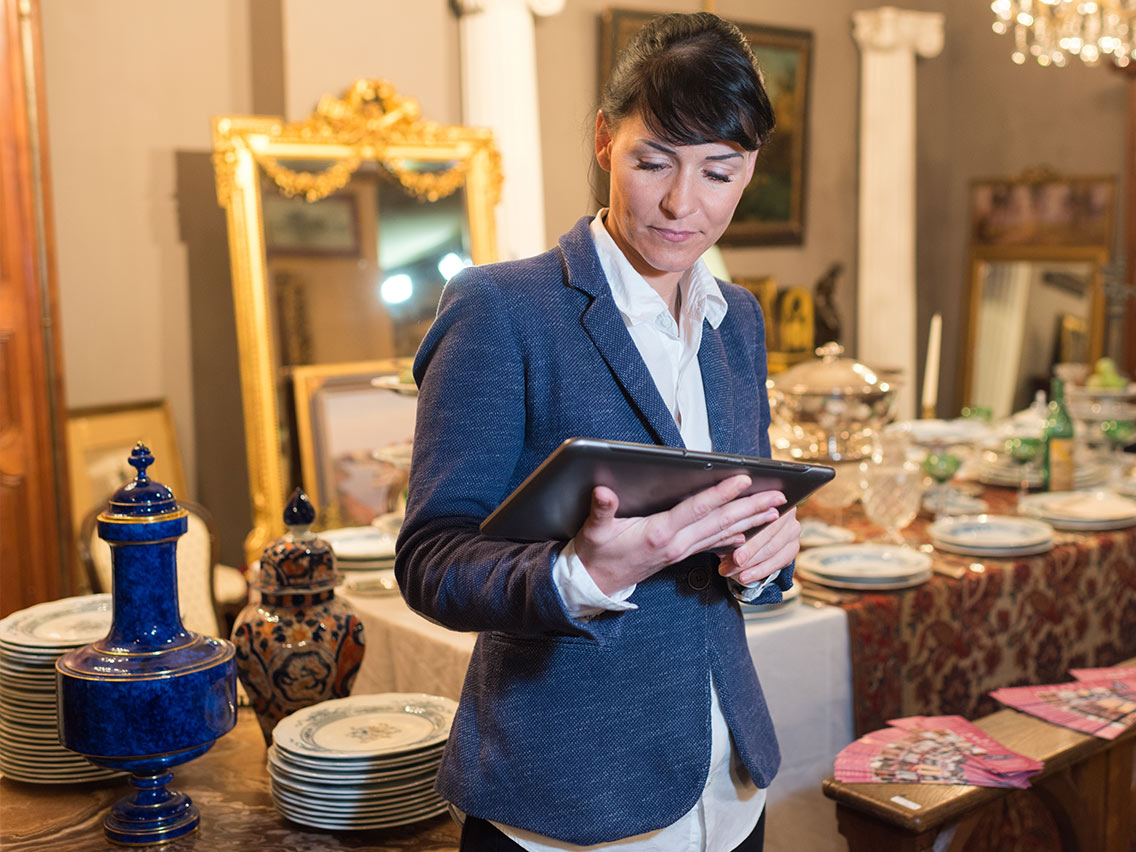 Whether you're purchasing your first antique or collectible, or have curated an extensive collection, you likely already know that you should have your pieces appraised. But you might still have some questions about what a professional appraisal involves.
What's a professional appraisal?
A professional appraisal is a detailed written report provided by an appraiser who assesses the value of your items in relation to the marketplace. The final appraisal, which usually takes four to six weeks to complete, includes a description of the items, their value, and an outline of the process used to determine that value.
Why get an appraisal?
Resale: A written report stating the value of your items is especially important when you want to resell your valuables. Potential buyers will want to know the process by which the item's value has been set and whether you are charging a fair price.
Estate tax: The IRS requires professional appraisals of certain personal property to be filed with an estate tax return. An accredited appraiser can determine which pieces in an estate require a full appraisal report.
Insurance: An appraisal is also required by your insurance company when you want to insure your high value items on your homeowners policy.
Does homeowners insurance cover valuables?
Not always. A standard homeowners insurance policy only covers personal property like jewelry and fine art up to a certain amount and for specific losses.1 To insure these pieces for their full value, you have to take out additional coverage.
Pro tip: In some cases, it may be better to take out a separate policy for items with extremely high values (such as jewelry coverage). That way your home insurance deductions and exclusions won't apply if you have to file a claim.1
Where to find a reputable antique appraiser
Several associations certify and accredit appraisers, and these organizations' websites list their members' backgrounds and certification levels. You can look for an appraiser through any of the three large appraiser associations:
Large auction houses are also good sources to find reputable appraisers. Some even hold "appraisal days" and invite the public in to have their pieces and collectibles reviewed by professionals.

Pro tip: Make sure you find someone that specializes in the type of piece you need appraised.
How to choose the right antique appraiser for your item
Once you've shortlisted a few appraisers, here is some information you may want to find out:
Request a copy of their curriculum vitae that includes experience and past clients.
Contact their references/clients and ask about their experience with them.
Find out how the appraiser bills for the services (Do you pay upfront? By cash?).
Ask if they belong to any appraisal societies that require ongoing education and testing.
Determine exactly what they will provide in your appraisal report.2
How to know if your appraisal was fair
Here are some things to keep in mind to ensure your appraisal is fair:
Don't hire any appraiser whose fee is based on a percentage of the item's value.
Don't take your item to the nearest antiques shop and ask the staff to give you an appraisal.
Don't assume that the appraised value of your items will stay the same over time.
1https://www.iii.org/article/floaters-and-endorsements-special-coverage-valuables
2https://www.isa-appraisers.org/find-an-appraiser/questions-to-ask-an-appraiser
Begin your free online quote
Please note: Information presented on this page is intended to be general information about insurance and is not specific to Liberty Mutual policies. Policies and coverages vary by state and insurer. Contact your insurance company to understand specifics regarding your policy and coverages.