Home insurance and mold - FAQs
Proper home maintenance is the best way to help prevent mold damage in and outside of your home.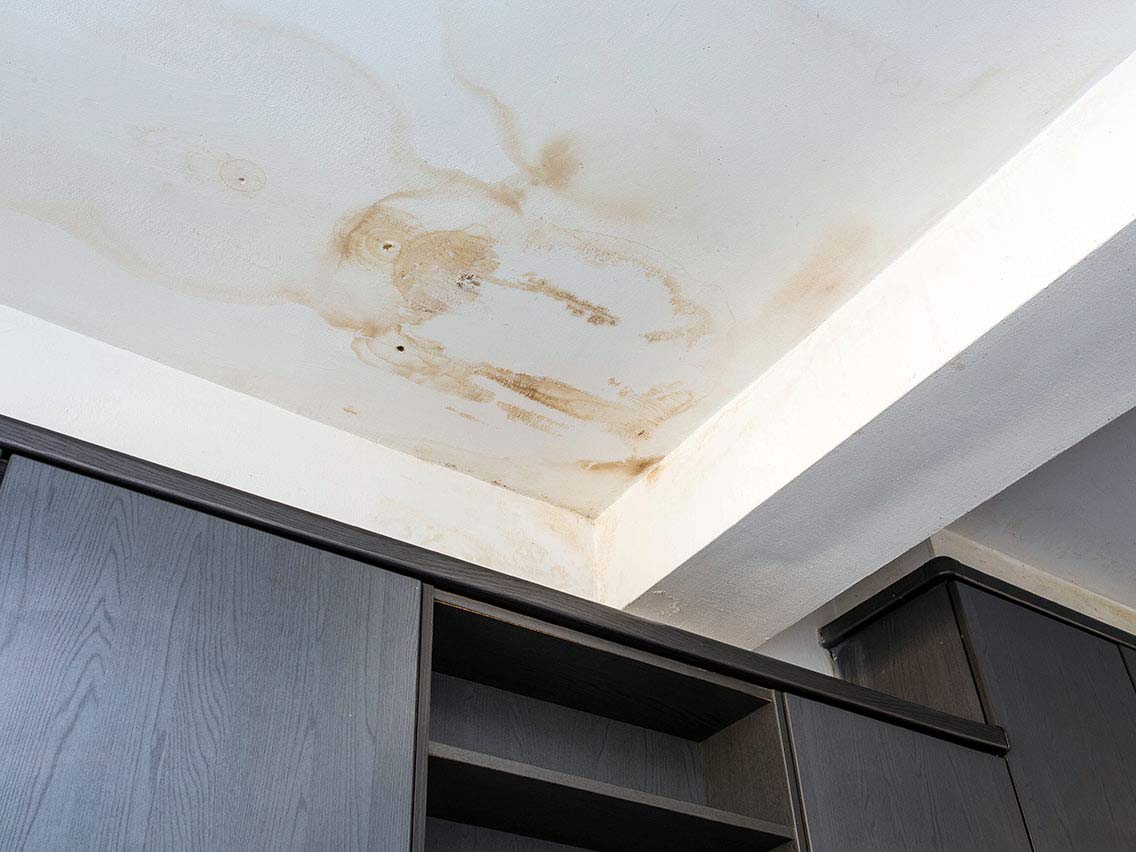 If you're a Liberty Mutual customer and have concerns about mold damage in your home, visit our home insurance claims center.
Frequently asked questions about home insurance and mold
Does homeowners insurance cover mold?
Yes and no. Most homeowners insurance can provide coverage for
Mold
Mildew
Fungus
Wet/Dry rot damage
However, to be covered, these must have been a result of a covered loss named in your policy. If they're caused by something not listed or by homeowner's neglect, it may not be covered. Due to the complexity of this type of damage, each claim is examined on a case-by-case basis.
Often, mold-related damage is the result of a lack of proper home maintenance. In these cases, it may not be covered under a homeowners insurance policy.
Common examples of when mold damage isn't likely covered include
A leaky faucet that wasn't repaired for months and resulted in mold damaged flooring, countertops, and cabinets.
Windows with worn or old seals that allowed water to accumulate, causing mold to grow and damage walls, windowsills, and frames.
Poor ventilation in a laundry room or bathroom that led to mold, mildew, or fungus growing on the walls and ceilings.
When would a homeowners insurance policy cover mold?
In general, mold, fungus, and wet/dry rot are covered by homeowners insurance when
The damage is listed as a "named covered peril"
Your insurance policy specifically states you're covered
The cause of the loss is deemed sudden and accidental (the cause of the mold happened suddenly and without fault)
Therefore, what's covered under your home policy is dependent on
The listed covered perils
Specified limits within your policy
If it was caused by an unexpected and accidental event
This is why any mold damage caused by a homeowner's lack of maintenance wouldn't be covered.
Common examples of mold causing damage that can be covered under a homeowners policy may include
Frozen damaged, leaking, or burst pipes
Weight of snow, ice, and sleet
Household appliance malfunctions
Mold that may build up after a home fire
Water and steam damage overflow from plumbing, heating, and air conditioning systems
Please note, you should check your policy to see what is covered in your homeowners policy.
How can I help prevent mold, mildew, fungus, and wet/dry rot damage in my home?
Mold removal and remediation is a labor-intensive process. This is why it's important to prevent issues before they happen.
The key to mold prevention in and outside of your home is moisture control. By following these steps, you can proactively help keep mold away.
Don't wait to fix leaks (even small ones). Address them as soon as you notice an issue.
Put a plastic cover over dirt in crawl space to prevent moisture from coming in from the ground.
Use exhaust fans in bathrooms and kitchens to remove moisture.
Vent your clothes dryer to the outside.
Turn off certain appliances (humidifiers or kerosene heaters) if you notice moisture on windows and other surfaces.
Use dehumidifiers and air conditioners, especially in hot, humid climates, to reduce moisture in the air.
Raise the temperature of cold surfaces where moisture condenses.
Use insulation or storm windows.
Increase air circulation by using fans, moving furniture from wall corners, and keeping doors open between rooms.
Carpet on concrete floors can absorb moisture and hold other pollutants - use area rugs which can be washed often.
Dry water-damaged areas and items within 24 - 48 hours to help prevent mold growth.
Start a homeowners insurance quote with Liberty Mutual
Begin your free online quote
Please note: Information presented on this page is intended to be general information about insurance and is not specific to Liberty Mutual policies. Policies and coverages vary by state and insurer. Contact your insurance company to understand specifics regarding your policy and coverages.