Your renters insurance questions answered
We've got you covered when it comes to learning more about what renters insurance is and why it's important.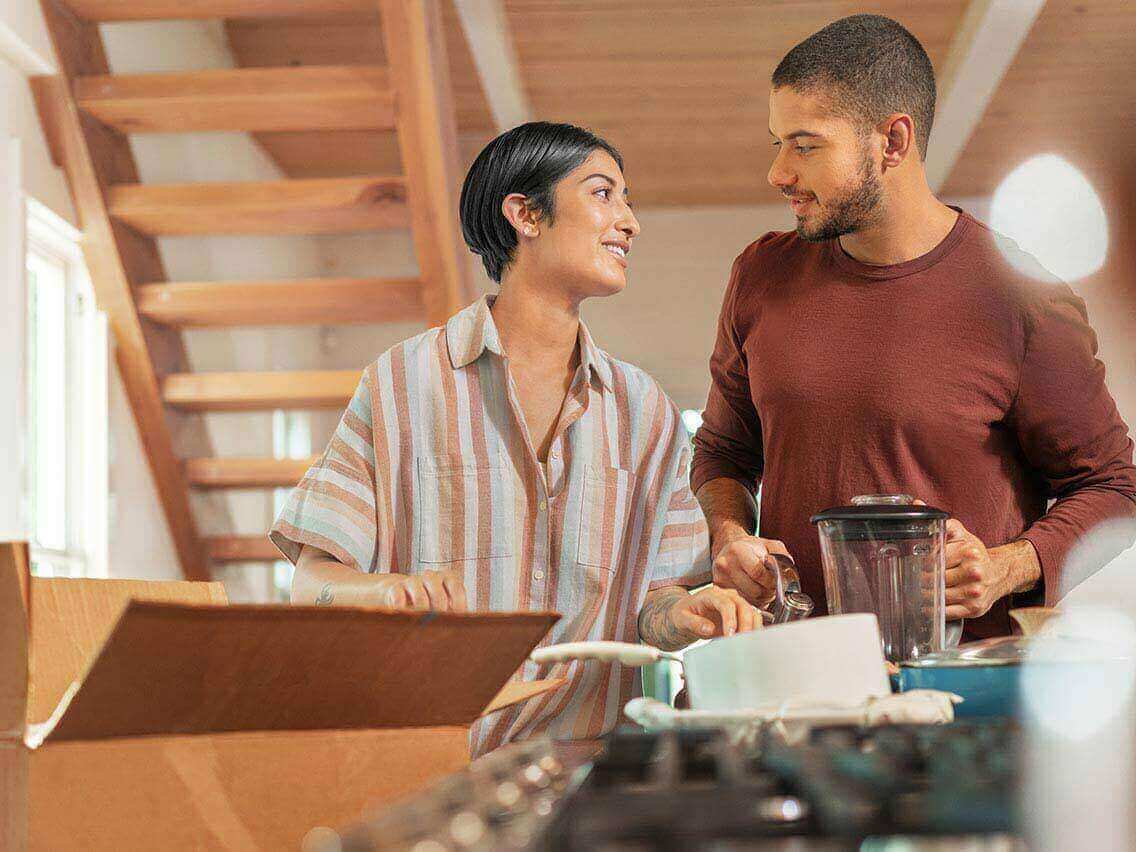 What is renters insurance?
Renters insurance can help protect you and your stuff if the unexpected happens. This can include helping to pay for damages caused by things like
Renters insurance can also help if someone is accidentally injured at your rental, including helping pay for things like
Medical expenses
Legal fees if you're sued
Start a renters insurance quote
Is renters insurance worth it?
Imagine going away for a weekend, only to return home to find your apartment was robbed. Your TV, computer, and other electronics are all gone. Your jewelry is too and some of your furniture was vandalized. Can you afford to replace everything yourself? If you said no, then you need a renters insurance policy.
What does renters insurance cover?
Renters insurance protects more than just your stuff, it also protects you.
For example, it may pay for things like
Living expenses if you can't stay in your apartment due to a fire or other disaster
Injuries to someone hurt in your home
Damages caused by you accidentally leaving your sink running and overflowing into your neighbor's apartment below
It can also pay for repairs, medical bills, legal costs, and other damages.
How much does renters insurance cost?
Renters policies can be as low $5 a month, a fraction of what it may cost to replace even one of your stolen or damaged items. Although rates vary by state and region, renters insurance is generally one of the cheapest types of insurance.
Pro tip: You may be able to save money by bundling your renters policy with your car insurance.
What kind of renters insurance should I get?
Everyone's different. However, here are some things to think about when looking into renters insurance
How much do you want your deductible to be?
Do you want a policy with "actual cash value" or "replacement cost" in case of a claim?
We'll start with the deductible. This is the amount you pay before your insurance kicks in, if you have a claim. When determining your deductible you should ask yourself how much you could afford out of pocket unexpectedly. Also, typically a higher deductible means lower insurance costs and a lower one may equal higher costs.
Next, let's talk about actual cash value (ACV) versus replacement cost. ACV refers to the reimbursement amount for your belongings at their current value, taking into account depreciation. This means that if your things are damaged or lost in a covered claim, you will receive compensation for their depreciated value. This usually makes the premiums on these types of policies a little less expensive.
Replacement cost, on the other hand, is coverage based on the cost to replace your belongings with brand-new items of similar kind and quality, without considering depreciation. This means you'll be reimbursed for 100% of the price to replace your property at today's prices (up to your policy limit).
In the end, almost any kind of renters policy is better than none. When you rent a home or apartment, renters insurance safeguards you from losing everything in the event of damage or theft.
Getting a policy is easy and affordable, start your renters insurance quote now!
Begin your free online quote
Please note: Information presented on this page is intended to be general information about insurance and is not specific to Liberty Mutual policies. Policies and coverages vary by state and insurer. Contact your insurance company to understand specifics regarding your policy and coverages.
1
Not available in all states.