What to do if your car was stolen
Here are some tips to help you recover quickly from the situation.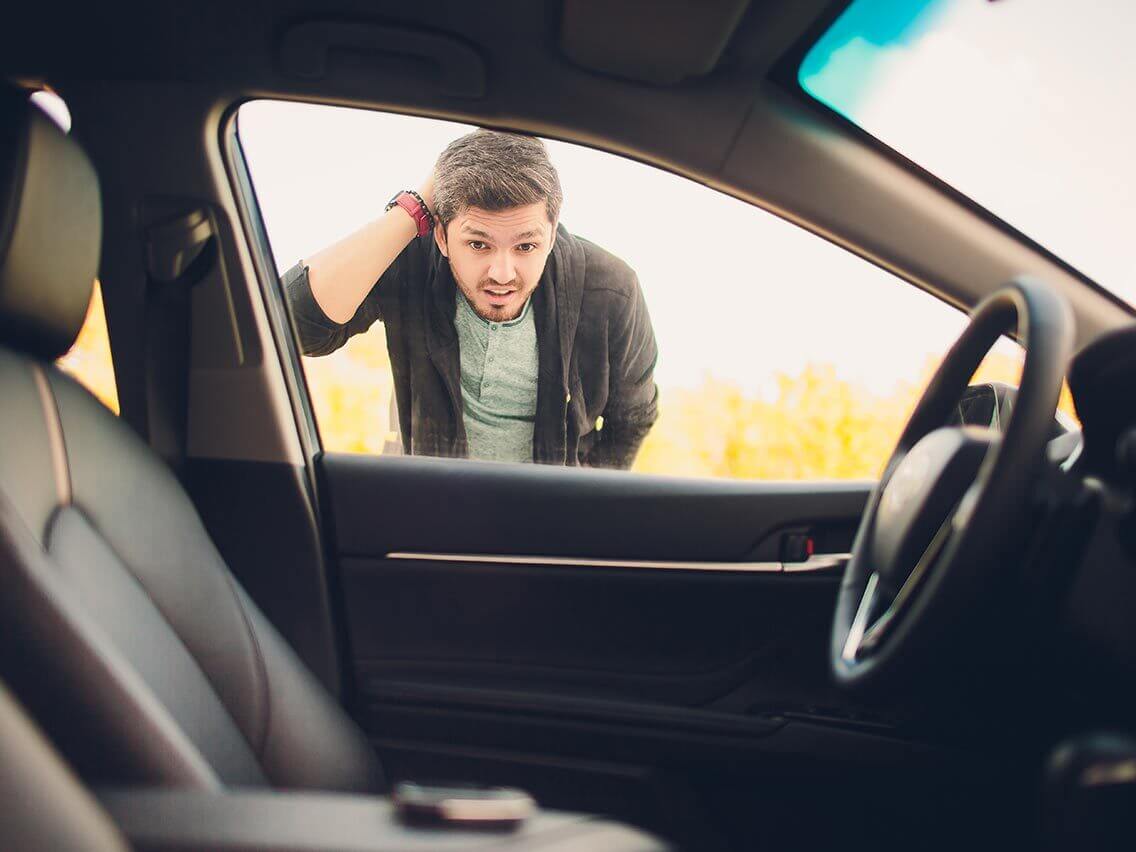 While unfortunately there are no sure tips to guarantee your stolen car's safe return, these tips will help you stay calm and help speed up the investigation and insurance claim process.
Call the police immediately
Once you've taken a few moments to make sure your car wasn't just towed (or that you didn't simply forget where you parked), call the police. They will want to know:
Make, model, year, and color of your car
Any distinct features of your car
License plate number
Vehicle identification number (VIN)
Information about your GPS or tracking system, if you have one
Where and when you last saw your car
Contact your car insurance company
Submit a claim with your insurance company within 24 hours of the theft, or as soon as possible after you've filed a police report. If your insurance company requests additional information, get it to them as quickly as possible. If you're a Liberty Mutual customer, you can file a claim online in less than 10 minutes.

In addition to the information you provided the police, your insurance company may request:
A list and description of any valuables that were in your car, such as a laptop or other electronic equipment, workout gear, textbooks, or tools
A copy of the police report
Be prepared for the possibility the car may not be returned
It's estimated only half of vehicles stolen are recovered. Cars are often stolen solely for the parts, which means they can quickly get dismantled and disappear. In the event your car is returned, it's possible it may be damaged or missing parts because of these circumstances.
Make sure to inspect your car if it's returned
If you do get your car back and it's in drivable condition, you want to make sure you carefully inspect it first. Put on a pair of rubber gloves, grab a flashlight, then thoroughly look through your car for anything that isn't yours. If you find anything, notify the police. You don't want anyone to get hurt, and you certainly don't want to get pulled over with anything unexpected in your car.
Keeping your vehicle protected in the future
Now is the time to think about taking new measures to deter would-be thieves from touching your car again. Consider anti-theft devices such as a new alarm system or GPS tracking device.
Check your car insurance coverage. Car theft is usually covered under comprehensive insurance--typically an optional coverage. State required car insurance minimums do not generally cover car theft.
Keep in mind that personal belongings in your car are not covered by car insurance. You'll need to cover them or file a claim with your renters or homeowners insurance.
Begin your free online quote
Please note: Information presented on this page is intended to be general information about insurance and is not specific to Liberty Mutual policies. Policies and coverages vary by state and insurer. Contact your insurance company to understand specifics regarding your policy and coverages.