What is life insurance and how does it work?
Picking a life insurance policy can be a complex and confusing process. Here, we'll answer the most common questions about life insurance so you're confident in deciding what's best for you.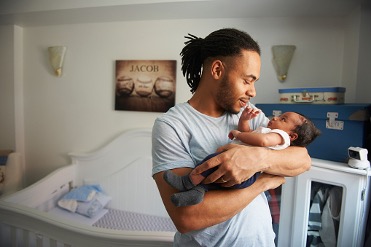 What is life insurance?
Life insurance is a contract between an insurance company and policyholder. In exchange for a premium, the life insurance company agrees to pay a sum of money to one or more named beneficiaries upon the death of the policyholder. The purpose of life insurance is to help provide financial security to your loved ones upon your death.
However, some life policies also offer living benefits. This means they can pay a part of the policy's death benefit while you're still alive. These policies can be a financial resource you can use if you're diagnosed with a covered illness that's considered chronic, critical, or terminal.
What types of life insurance are there?
Life insurance policies fall into 2 categories: term and permanent.
Term life insurance
A term life insurance policy gives you coverage for a set number of years. You can select the term period you want, such as 10, 20, or 30 years.
If you die during the coverage period and have a covered claim, your policy will pay benefits to your named beneficiaries. If you live past the selected period of time, the policy will simply expire.
Permanent life insurance
Unlike term life insurance that expires after a set number of years, a permanent life insurance policy doesn't expire and will cover you for your whole life. Permanent life insurance policies remain active until you die, unless you stop paying your premiums or surrender the policy.
The 3 most common types of permanent life insurance policies are whole, universal, and variable.
Whole life insurance
Unlike term life, whole life insurance doesn't have an expiration date. In addition, a portion of the premiums you pay into your whole life policy builds cash value over time.
Some insurance companies offer small whole life policies, often referred to as burial insurance. These policies generally come with a death benefit that typically ranges from $5,000 to $25,000 and are often purchased by people who want to leave their beneficiaries with just enough money to cover their final expenses, such as funeral and burial costs.
Universal life insurance
Like whole life, a universal life insurance policy provides a lifetime of coverage and can build cash value over time. However, this type of policy also gives flexibility when it comes to making payments. For example, if you have enough cash value in your policy, you can use that money to skip a premium payment.
Variable life insurance
Variable life is another type of permanent life insurance that can build cash value. However, variable life differs from universal and whole life in that it has the potential to increase the value of certain subaccounts within the policy for even greater growth potential over time.
What type of policy should I choose – whole or term life insurance?
Whether you should pick term or whole life insurance depends on things like your needs and budget.
Term life insurance is often a more affordable for people who need coverage but have a limited budget. For people willing to pay more and want a lifetime of coverage and access to cash value, a permanent policy may be a better option.
Before buying a term or permanent life insurance policy, it's important to consider
How much coverage you need
Your budget and how much you can pay each month
What types of policy riders, if any, are available and the costs
The coverage and cost differences between policy types (quote comparisons)
What does a life insurance policy cost?
The cost of a life insurance policy depends on things like
The type of policy
Your age and health
The amount of coverage you want
Your occupation
Unfortunately, many people think life insurance is too expensive. The truth is, more than half of Americans overestimate the cost of life insurance by as much as 3 times!1
This misperception can put families needlessly at risk of financial hardship. Today, the cost of an average term life insurance for a healthy 30-year-old is estimated to be around $160 per year – just $13 a month.1
While there are a lot of variables when it comes to how much you'll pay for life insurance (policy type, benefit amount, your occupation, etc.), a policy is likely to be a lot less expensive the younger and healthier you are at the time you buy it.
How do I choose a beneficiary?
The purpose of a life insurance policy is to provide financial support to an individual, organization, or entity after you die. As the policyholder and named insured, you can name any person, organization, or entity to be the beneficiary of your life insurance policy.
However, the beneficiaries you pick must have what the insurance industry calls "an insurable interest" in your life. Simply put, the beneficiary list on your policy must have more to lose than gain upon your death
Common choices for life insurance beneficiaries include
Spouse
Child(ren)
Domestic partner
Friend
Estate or trust
Charitable organization
Legal entity, such as a family business
How and when do my beneficiaries get paid?
Upon your death, your beneficiaries must file a claim with the life insurance company as benefits aren't automatically paid. In most states, a death claim can be filed online, by contacting the agent, or by calling the life insurance company directly.
While the rules can differ by state, to receive any benefits, the insurance company will typically require beneficiaries to
Verify the death of the policyholder (in most states, this means providing the life insurance company with a certified copy of the deceased death certificate and their social security number).
Verify their identity and relationship to the insured. This can include a copy of the beneficiary's driver's license and/or Social Security number.
Provide a copy of the life insurance policy or the policy number.
There's no time limit for a beneficiary to file a death claim. However, the sooner a claim is filed, and the insurance company receives the required paperwork, the sooner the benefit can be paid.
In general, once a valid claim has been filed, payment is typically made within 30 days, although it can sometimes take up to 60 days.2 If there are multiple beneficiaries, each person must file their own claim.
Beneficiaries can typically receive their money by check or electronic transfer. In addition, they can also select how much money to receive. For example, they can receive all the money as a lump sum, by way of an installment or annuity plan, or a retained asset account (where the insurance company acts as the bank and allows a beneficiary to write checks against the balance).3
Overwhelmed? We can help.
At Liberty Mutual, we know that the decision to get life insurance is an important one. That's why we're here to help you better understand how life insurance works and the many different types of policies that are available to you.
Whether you just got married, have a new addition to your family, bought a new home, or are simply adding life insurance as part of a sound financial plan, we'll help you get the coverage you need to provide those you love with security upon your death.
Learn more about helping to ensure the financial security of your family with a life insurance policy.
Begin your free online quote
Please note: Information presented on this page is intended to be general information about insurance and is not specific to Liberty Mutual policies. Policies and coverages vary by state and insurer. Contact your insurance company to understand specifics regarding your policy and coverages.
1
https://www.limra.com/siteassets/research/research-abstracts/2021/2021-insurance-barometer-study/2021_barometer-infographic.pdf
2
https://www.investopedia.com/how-long-does-a-beneficiary-have-to-claim-a-life-insurance-policy-507560
3
https://www.investopedia.com/articles/personal-finance/121914/life-insurance-policies-how-payouts-work.asp