Questions to ask when buying a used car
Arm yourself with information to make choosing (and buying) the right used car a worry-free process.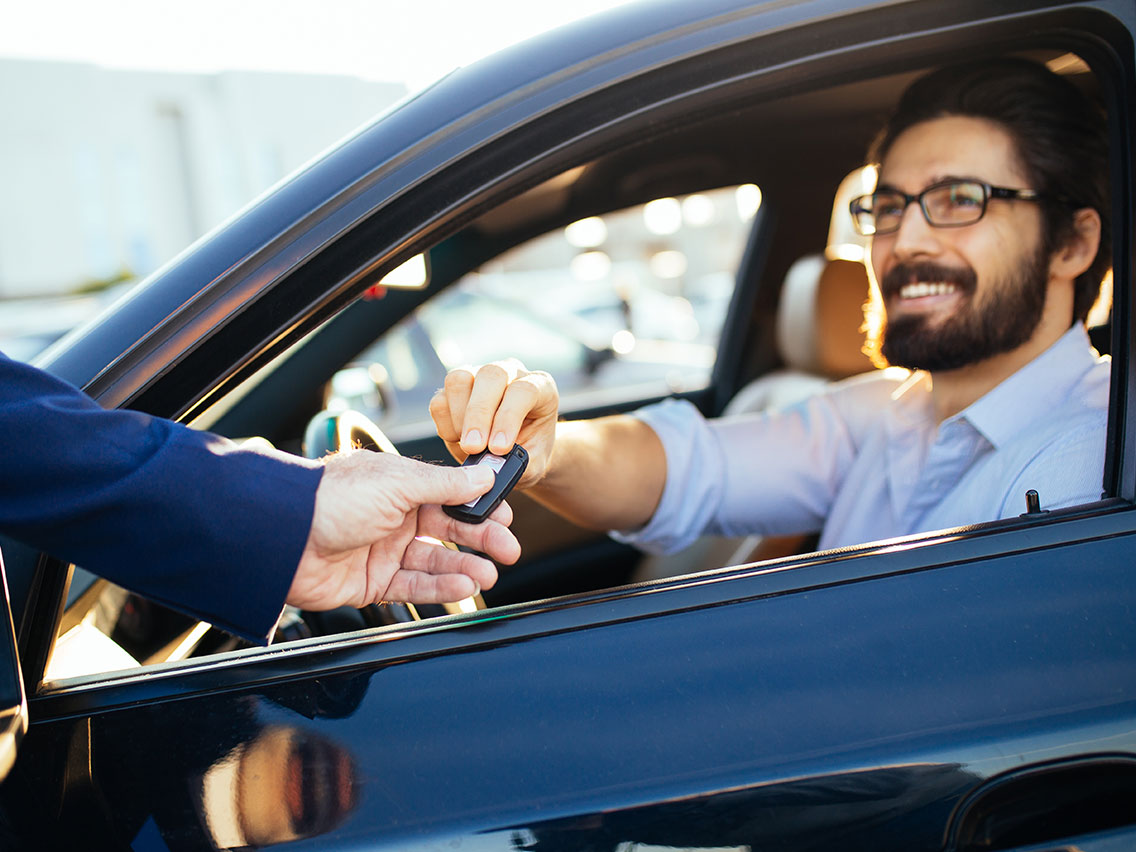 How many miles are on it?
The life of a car is measured in miles, not years. The best value in buying a used car is between roughly 40,000 and 70,000 miles. Although, you can get good deals in the 90,000 and low 100,000 range, as long as the price is right and you're aware of the maintenance demands of a high-mileage vehicle.
Can I take the car to my mechanic to be inspected?
Most used car dealers will let you take a car off the lot for a few hours to have your mechanic check it out. Consider shopping elsewhere if the dealer refuses or offers to let one of their own mechanics look at it.
Will you fix that problem before I buy?
If your mechanic spots a problem, see if the used car dealer will make the repair as a condition of the sale. Many components on a car can be replaced or repaired back to "like new" condition.

Pro tip: When a used car salesperson makes you a promise, get it in writing.
What does the warranty cover?
Many used car dealers offer warranties, but it's important to know exactly what the warranty covers and not just the length of it. Does it include the powertrain (engine and transmission)? Does it cover parts and labor, or only parts? Be aware of how valuable (or not) the warranty actually is when you're negotiating the price.
Has this vehicle ever been damaged?
Some things like rust or minor cosmetic damage might not show up on the Carfax report, but are worth knowing about.

Pro tip: Ask if the car has its original paint. A re-paint could mean it was damaged or that a prior owner was trying to cover up something.
Are there any aftermarket parts installed on this car?
Aftermarket upgrades usually increase the value of a vehicle, but beware that some can cause problems. An engine that's been tweaked to generate more horsepower could give you worse fuel economy than you're expecting, and some upgrades might make it difficult for your vehicle to pass state inspections.
Why are you selling it?
This is an important question to ask private sellers. There's no way to guarantee they'll be honest with you, but it's a good way to get them talking about their experiences with the car.
Do you have the title?
Buying a car with a lost or disputed title, or a title with a lien against it will cause you headaches down the road. A lien isn't an immediate disqualifier, but it will make the sale more complicated even in the best of circumstances. If the title is lost? Walk away.
Begin your free online quote