Car Insurance and Getting Married - FAQs
Congratulations on getting married! We know this is an exciting time! What's better than parties, presents, and … car insurance updates? Well, maybe not car insurance updates but we can help make it easy.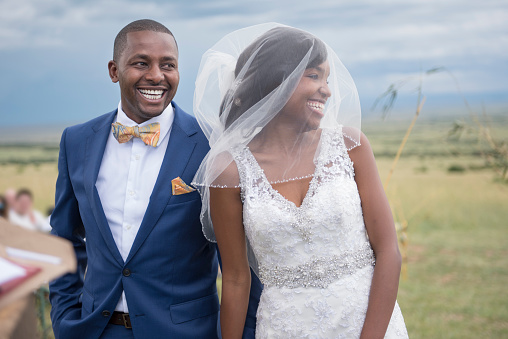 From housing to finances, a new marriage is a major event that can impact nearly every aspect of your life. But did you know that marriage or a domestic partnership can also impact your car insurance?
We've gathered some answers to common questions about car insurance for married couples. Read on to learn how marriage or domestic partnership can change your car insurance.
Do married couples have to share a car insurance policy?
No. There's no legal requirement saying you must add your spouse's vehicle to your auto insurance policy.
The main reason to combine car insurance policies are to save money and time:
Combining your car insurance can save you money with a Multi-Policy Discount
Married people are often seen as more stable and less of a risk which can result in lower rates
It's easier to manage a single auto policy rather than 2
Keep in mind, even if you don't want to add your spouse to your policy, if you live together you may need to add them to your policy as a licensed driver. You may also add them as an excluded driver.
Please note, anyone in your house that you let to drive your vehicle, should be listed as a driver on your auto insurance policy-including your spouse.
Does marital status impact my car insurance rate?
In most cases, yes-normally for the better. Married people are often seen by insurance companies as more stable and therefore, less of a risk.
This means combining your car insurance can save you money. Plus, having multiple vehicles on a policy, and/or adding renters or homeowners insurance can mean even more discounts. The best way to see how much you could save is to get multiple quotes from various carriers.
Be sure to shop around for insurers who offer multiple policy discounts. At Liberty Mutual, we'll help you get the protection you need at a great price. So, whether it's adding a vehicle or bundling homeowners or renters insurance with your auto, we'll help you get the savings you deserve.
Should I add my spouse to my car insurance?
Although not required, in most cases, being married can help you save money on your car insurance premiums.
However, if either of you have accidents or violations, you may want to keep them separate (at least until some of the violations fall off). This is because premiums can increase for both of you-even if only one driver has moving violations.
Make sure you check when getting quotes. Sometimes, the total cost may still be lower, especially if you qualify for more Multi-Policy Discounts.
Are spouses automatically covered by the other spouse's car insurance?
No. Being married doesn't give coverage to spouses or their vehicle on the other's car insurance policy. To add a spouse and their vehicle to an insurance policy, the insurance company must be notified.
How do I add my spouse to my car insurance?
You can add your spouse or domestic parter to your car insurance by contacting your insurance company.
For people who live at the same address and share a vehicle or vehicles, your insurance company may just add the driver and/or vehicle(s) to the policy. This covers all vehicles and drivers.
If you want to keep separate policies but plan on driving each other's vehicle(s), you'll need to contact each company. Here each driver will need to be added as an authorized driver on each policy.
What if I live with my fiancé and drive their car? Am I covered?
Yes, if your fiancé has an active auto insurance policy and gives you permission to drive their vehicle.
However, if you regularly drive your fiancé's car, the insurance company will likely want you added to the policy as an authorized occasional driver.
If you were recently married, get a quote from Liberty Mutual in under 10 minutes and see how much you could save.
Begin your free online quote
Please note: Information presented on this page is intended to be general information about insurance and is not specific to Liberty Mutual policies. Policies and coverages vary by state and insurer. Contact your insurance company to understand specifics regarding your policy and coverages.