Does car insurance cover damage from flooding and other water damage?
Severe weather events and flooding can cause significant damage to your vehicle. If this happens to you, it's important to understand what is and isn't covered under your car insurance policy.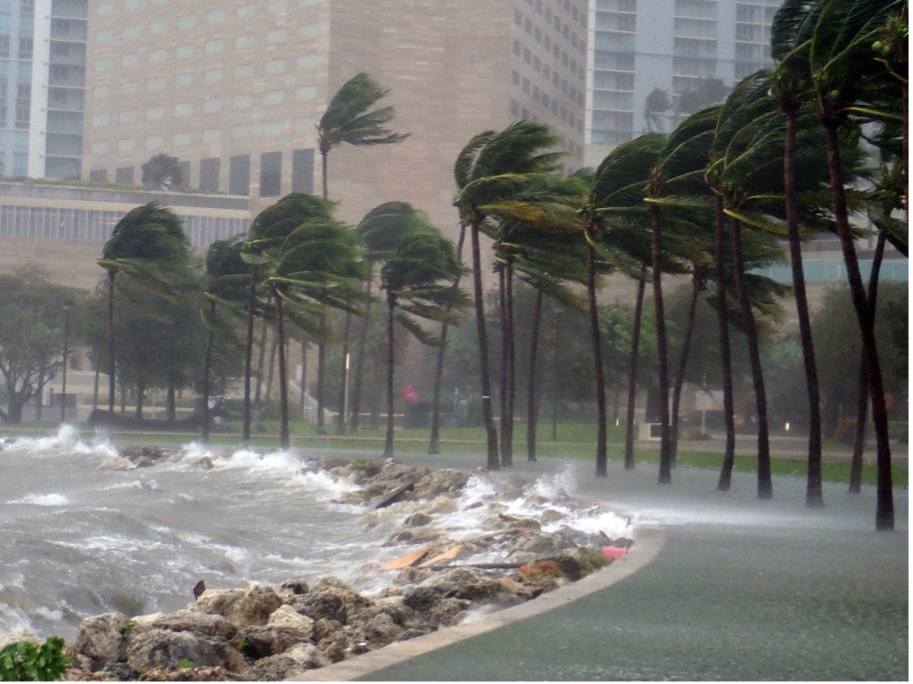 Does car insurance cover damage to my car due to a flood?
If your car is damaged in a flood, it may be covered if you have Comprehensive Coverage. Comprehensive is designed to help cover damage to your car from flooding, water damage, and other events outside of your control. For coverage to apply, you'll need to have a covered claim event and Comprehensive Coverage on your policy.
Does basic car insurance cover my car for flooding?
Basic car insurance, or liability only, will not cover damage to your car from flooding. You'll need Comprehensive Coverage or "full coverage" to repair damage to your vehicle due to a flood or hailstorm. Usually, this coverage comes with a deductible that is paid before damage is repaired.
Should I get a flood policy specific to my car if I live in a flood prone area?
No. A flood insurance policy will not typically cover water damage to your car. Flood policies are generally designed to protect your home and personal property.
What if my car is damaged or lost in a tsunami or tidal wave?
If your car is damaged or lost in a tsunami or tidal wave, your car may be covered by insurance, minus your deductible, if you have Comprehensive Coverage on your vehicle. Comprehensive Coverage is designed to cover damages not included in other categories, like a tsunami or tidal wave.
What if I drive through a deep puddle caused by a flood, will my insurance still cover me?
Your Comprehensive Coverage may apply to damage done to your car if it was in standing water or if it had to be driven through a deep puddle in a flood or hurricane event.
After the deductible, mold and damage to your engine and electrical systems may be covered under your insurance policy. However, devices not permanently installed, like navigation systems or sound equipment, aren't typically covered.
What if rain leaks into my car during a rainstorm and causes damage?
Your Comprehensive Insurance is designed to cover damage to your vehicle for things out of your control. Therefore, if a significant rainstorm causes water to leak into your vehicle, you may have coverage.
However, if it's determined the water damage was caused by a slow leak due to poor maintenance or by accidentally leaving a window open during a rainstorm, you'll likely not be covered.
How can I protect my car from flood damage?
It's important to know when a severe weather event may be coming your way. Try using a trusted weather app to locate a potential storm system to stay ahead of pending flooding, hurricanes, or heavy rains.
If possible, try to move your vehicle(s) to a higher elevation, such as a covered parking structure, and have a plan in place in case of a storm emergency.
Talk with your insurance agent or company about Comprehensive Coverage to make sure you have the protection you need. Remember, it's important to add any additional coverages before a severe weather-related event occurs. Generally, you can't make changes to your auto insurance when a storm is imminent.
Will any other optional coverages help cover me in the event my car is damaged or totaled in a flood?
If your car is damaged in a natural disaster, there are additional coverages that may be added to your auto policy. If you aren't sure, contact your insurance agent.
If you're leasing or financing a car and during a hailstorm or hurricane the vehicle is considered a total loss, your insurance may pay what the car is worth, however, you may still owe more on the lease/loan. Gap Coverage is designed to help cover the gap between what the car is worth and what you still owe on the lease or loan in the event of a total loss.
Damages to your car will take time to repair, especially in the event of a natural disaster. Rental Car Reimbursement Coverage can help pay for rental car expenses while you wait for repairs to be completed.
See how much you could save on car insurance when you only pay for what you need! Get a car insurance quote in under 10 minutes!
Begin your free online quote
Please note: Information presented on this page is intended to be general information about insurance and is not specific to Liberty Mutual policies. Policies and coverages vary by state and insurer. Contact your insurance company to understand specifics regarding your policy and coverages.