Winter driving tips for teens
Winter weather can make safe driving a challenge. Keep your teen (and yourself) safe with these winter driving tips.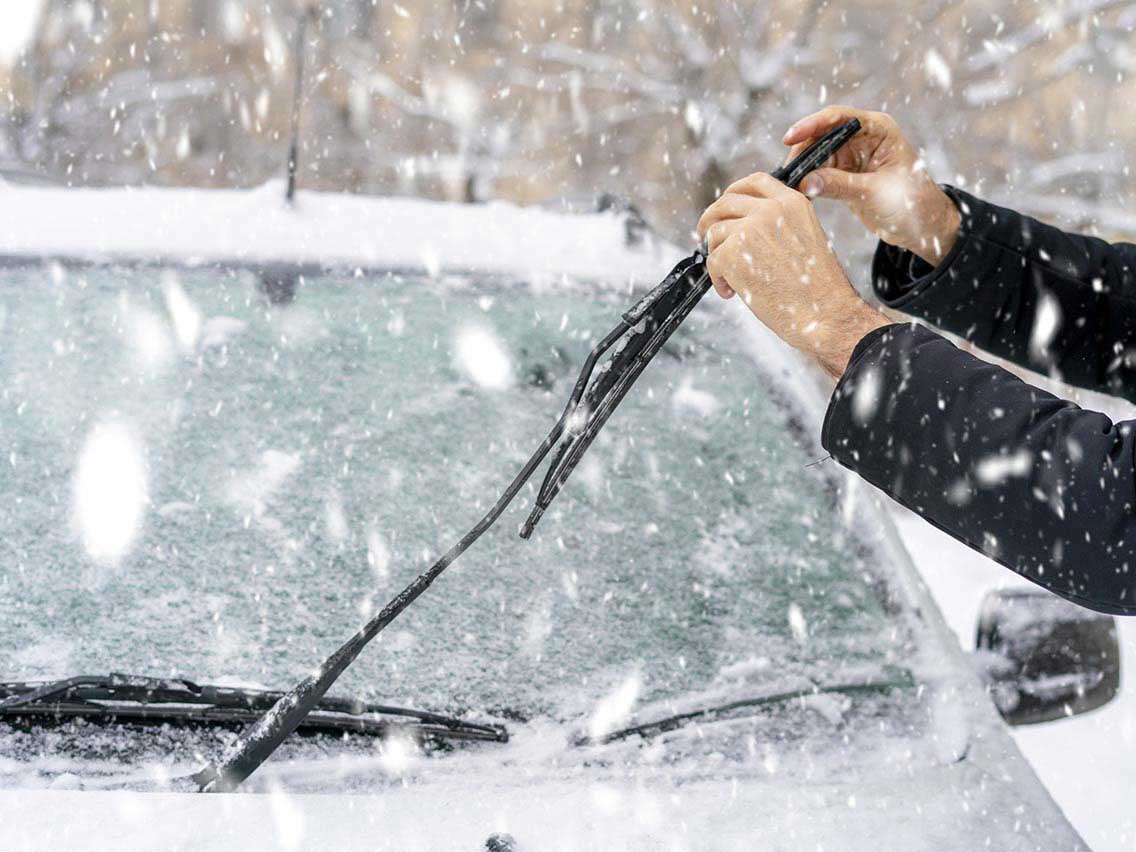 Use the AC when it's cool and damp
Use the air conditioner on the lowest setting if windows fog. This feels counterintuitive in cool weather, but the air from the AC is still warmer than the cold air outside. It will gradually clear the glass while also pulling some of that extra moisture out of the interior air.
Know when to use the defroster
Any moisture brought into the car, like snow from wet boots, will rapidly condense on the cold glass (even if the air is dry). Show your teen how to turn on the front and rear defrosters to evaporate the condensation that's formed. Opening the windows a tiny bit can help, too.
Be prepared for snow
A good set of windshield wipers, snow brushes, and a scraper are essentials. If the snow starts while your teen is driving, tell them to turn on both the heat and defroster to keep the car and windows warm.

Pro tip: Remind your teen that propping up wipers before a storm will help prevent them from getting stuck under the snow.
Unfreeze locks with hand sanitizer
Hand sanitizer can be used in place of a commercial de-icer by simply coating the car key before working it into the lock. Once the car is opened, have them turn on the defroster to melt the ice.
For a new car insurance policy for your teenage or under 25 driver, you can start your free teen auto quote today.
Begin your free online quote
Please note: Information presented on this page is intended to be general information about insurance and is not specific to Liberty Mutual policies. Policies and coverages vary by state and insurer. Contact your insurance company to understand specifics regarding your policy and coverages.