Mistakes to avoid when buying a car for a teen
A new driver might mean a new set of wheels. Beware of these 3 common mistakes before you buy a car for your teenager.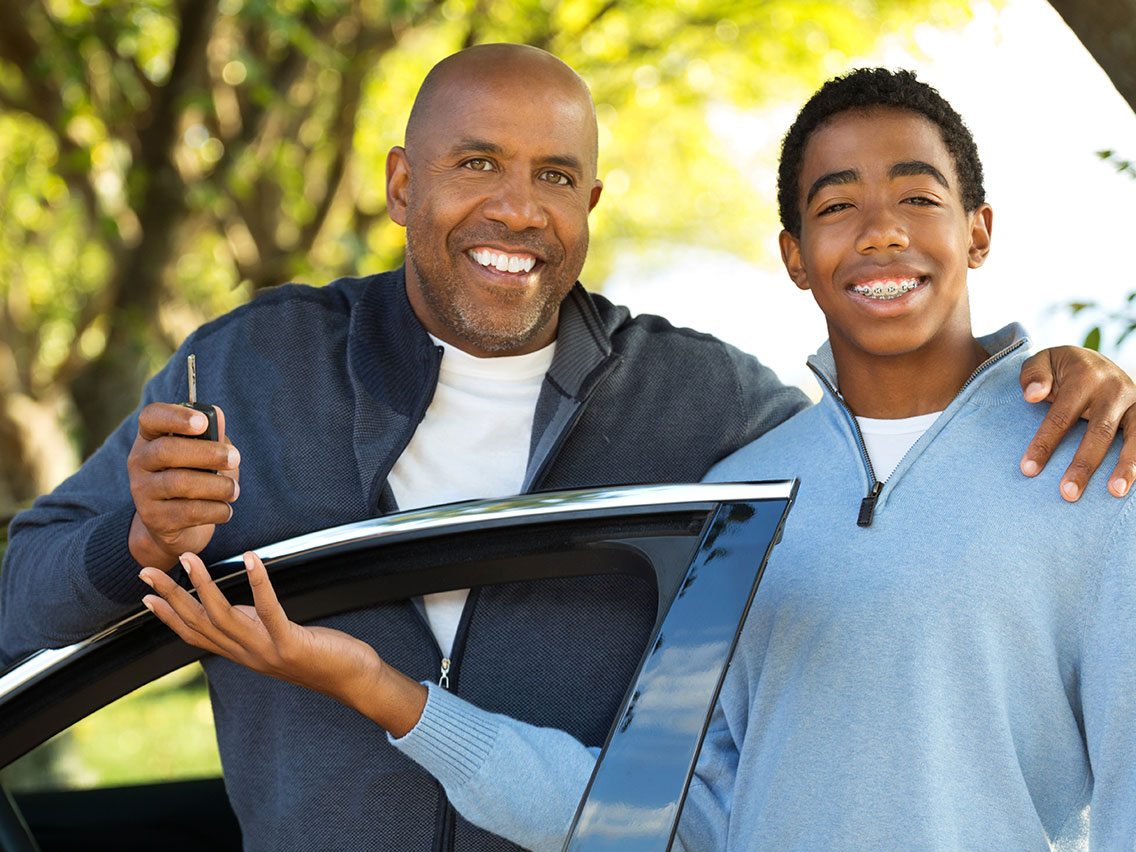 Mistake #1: Buying a new car
Your teen wants something stylish. But safety, reliability, and insurance rates are what's important. Cars have dramatically improved in terms of design and safety features. That means an older car, even one without a warranty, can still be a good option if it's safe and reliable. It's also likely to cost less in repairs.
Mistake #2: Not budgeting for insurance
Because they're inexperienced and have a higher accident rate, car insurance for teen drivers can be expensive. Buying a used car can help you get a better rate. Call your insurance company before you buy. Let them know you have a new teen driver you want to add to your insurance and discuss your options. Some good news? Liberty Mutual offers discounts to help you save, including our Good Student Discount.
Mistake #3: Choosing the wrong safety features and size
The most important safety features to prioritize are:
Those that help your teen control the car in poor driving conditions, such as anti-lock braking system (ABS) and electronic stability control (ESC).
Features that protect your teen in the aftermath of a crash such as a full set of airbags, including side-curtain airbags.
Car safety experts generally agree that a midsize or large sedan is the smartest choice for new drivers. They offer more bulk to absorb the impact of a collision, and statistics show that teens are less likely to crash a larger car.
Start your free car insurance quote for your teenage or under 25 driver.
Begin your free online quote
Please note: Information presented on this page is intended to be general information about insurance and is not specific to Liberty Mutual policies. Policies and coverages vary by state and insurer. Contact your insurance company to understand specifics regarding your policy and coverages.