Car insurance quotes
See what you can save with a customized car insurance quote
Enter your ZIP code to start your custom quote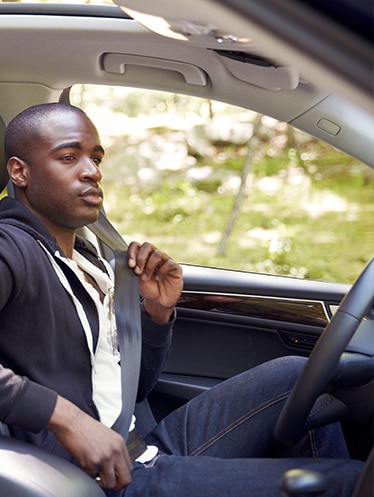 What affects my car insurance rate?
Different insurance companies may give you different rates, but they are generally based on the following:
If your car has safety features
We customize your car insurance so you only pay for what you need.
What do I need to start a car insurance quote?
Driver's license number
Make, model, and year of your car
Vehicle Identification number (VIN)
Miles on your car
ZIP code
How can I compare quotes from different car insurance companies?
In short, it's best to start by understanding the coverage you need and then compare policies. Make sure you're comparing apples to apples when looking at multiple options. Also, make sure that the deductibles are about the same.
Car insurance discounts that help you save
Online Purchase Discount
You could save instantly when you purchase your policy online.1
Get rewarded for your good driving behavior by saving up to 30% on your policy.2
You could save $842 on customized auto and home insurance.3
Begin your free online quote
More about auto insurance
1
Discount applies to 12% on average off auto coverages: Bodily Injury Liability, Physical Damage, Uninsured Motorist, Underinsured Motorist, Medical Payments, Personal Injury Protection, Collision and Comprehensive coverages, as applicable by state.
2The RightTrack® discount applies only to the base coverages on the participating vehicle, which may include Bodily Injury, Property Damage, Comprehensive, Collision, Personal Injury Protection (PIP) or Medical Payments, Uninsured Motorist, and Underinsured Motorist (subject to state availability), and excludes fixed expenses (where applicable). Initial discount may vary by state and is replaced with a final discount upon completion of a review period. Not available in all states. Coverage provided and underwritten by Liberty Mutual Insurance Company or its subsidiaries or affiliates, 175 Berkeley Street, Boston, MA 02116. ©2020 Liberty Mutual Insurance
3
$842 Savings Figure: Savings validated by 2019 countrywide survey of participating new customers who switched to Liberty Mutual and saved. Savings may vary. Comparison does not apply in MA.