Enter your ZIP Code to start your quote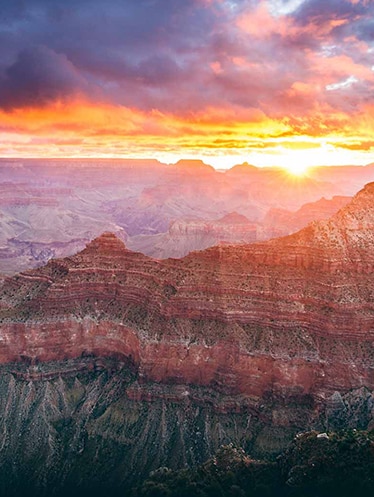 Common questions about Arizona auto insurance
Need car insurance in Arizona? Whether you live in Tucson or Phoenix, Liberty Mutual can help you save on car insurance! From Liability Protection to Comprehensive Coverage, we customize your Arizona auto insurance, so you only pay for what you need.
What car insurance is required in Arizona?
In Arizona, it's illegal to drive without insurance. Drivers in Arizona are required to have car insurance coverage for
Bodily Injury to others
Property Damage Liability
Here are the minimum auto insurance limits drivers must have in Arizona.1
| Coverage | Amount |
| --- | --- |
| Bodily Injury to Others | $25,000 per person and $50,000 per accident |
| Property Damage Liability | $15,000 per accident |
Check out the Arizona Department of Insurance or Service Arizona for more details.
What is considered "full coverage" car insurance in Arizona?
"Full coverage" car insurance can mean different things to different people. Legally, in the state of Arizona you're only required to have the state Liability minimums of 25/50/15.
However, "full car insurance" or "full coverage" is often thought of as having the state minimums and
For leased or financed cars, most lenders require having Comprehensive and Collision Coverage.
We'll make sure you get the coverage you need in Arizona when you get an online auto insurance quote.
Is Arizona considered a no-fault insurance state?
No, Arizona is not a no-fault insurance state. This means a driver that causes an accident is also responsible for paying for the damage.
Although many drivers have insurance to help cover these costs, some don't. These drivers can be either underinsured or uninsured. Due to this, Arizona drivers may want to consider additional coverages
These coverages can help cover you if you're in an accident with an underinsured or uninsured driver. While these are optional coverages, it's recommended to have them. In Arizona, drivers must opt-out of these coverages in writing when buying a car insurance policy.
What is the average cost of car insurance in Arizona?
The average cost of car insurance in Arizona was $1,4822 in 2021 according to thezebra.com. That's 3% lower than the national average. Of course, your auto insurance cost will depend on many different factors including your age, where you live and your driving history.
Some people get the minimum coverage, while others prefer more protection. Liberty Mutual can save you money on Arizona auto insurance with a customized policy so you only pay for what you need.
What Arizona car insurance coverage is right for you?
All Arizona drivers must have the state minimum auto insurance coverages. But, based on your budget and needs, you may want to consider higher limits for more protection. We'll help you customize your Arizona car insurance to get the coverage that fits you. See all of our auto coverage options.
What is the best car insurance in Arizona?
Liberty Mutual knows that everyone has different needs for their Arizona auto insurance. Some may want the cheapest Arizona car insurance, while others want more coverage and an auto insurance company they know they can trust. We can help you customize your Arizona car insurance, so you only pay for what you need.
Who has the cheapest car insurance in Arizona?
Getting the cheapest car insurance in Arizona may sound great, but that cheap rate can come at a cost when you need it most. Beyond cost, you should also make sure the company you pick is reliable in case you're in an accident.
A Liberty Mutual auto insurance policy can cost less than you think.3
$731 lower than Progressive

$839 lower than State Farm
Discounts that help you save
Online Purchase Discount
Buy your policy online and save. It's that simple.4
Convenience and savings — need we say more? Combine your policies and get a discount.5
Get rewarded for your good driving behavior by saving up to 30% on your policy.6
More about auto insurance
Begin your free online quote
1
See Arizona DOI for more information: https://difi.az.gov/consumer/i/auto/minimum-coverage
2
https://www.thezebra.com/auto-insurance/arizona-car-insurance/#car-insurance-trends
3
Average savings validated by new customers who switched to Liberty Mutual between 10/2021 and 09/2022 and participated in a countrywide survey. Carrier-specific figures reflect average savings for customers who switched to Liberty Mutual from the listed carriers. Savings may vary. Comparison does not apply in MA.
4
NOT AVAILABLE IN CA, NY, HI, MT, WY, ND, SD, AK, NC. Discount amount varies by state and reflects average savings as applied to certain auto coverages.
5
Discounts and savings are available where state laws and regulations allow, and may vary by state. Certain discounts apply to specific coverages only. To the extent permitted by law, applicants are individually underwritten; not all applicants may qualify.
6
The RightTrack® discount applies only to the base coverages on the participating vehicle, which may include Bodily Injury, Property Damage, Comprehensive, Collision, Personal Injury Protection (PIP) or Medical Payments, Uninsured Motorist, and Underinsured Motorist (subject to state availability), and excludes fixed expenses (where applicable). Initial discount may vary by state and is replaced with a final discount upon completion of a review period. Not available in all states. Coverage provided and underwritten by Liberty Mutual Insurance Company or its subsidiaries or affiliates, 175 Berkeley Street, Boston, MA 02116. © 2023 Liberty Mutual Insurance